Speaker Urges World Parliaments to Pass Law on Prohibition of WMDs
October, 09, 2013 - 12:03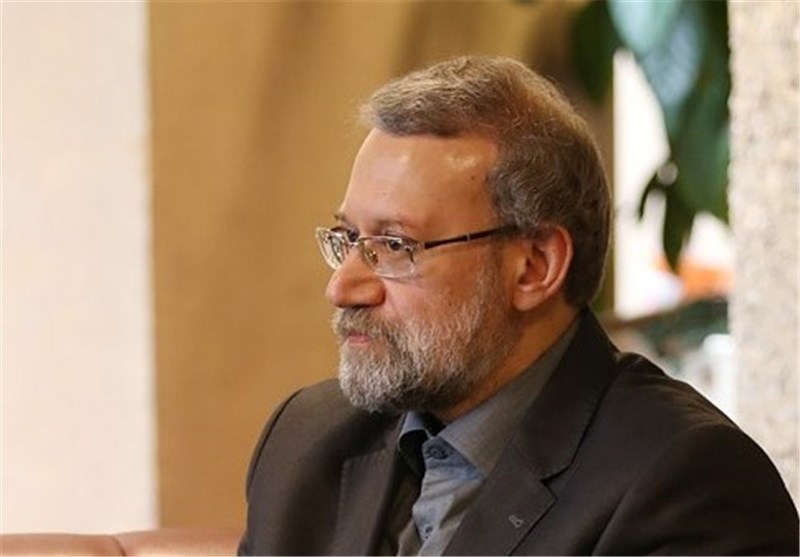 TEHRAN (Tasnim) - Iranian Parliament Speaker Ali Larijani called on parliaments of the Inter-Parliamentary Union (IPU) members to ratify legislation prohibiting the production and stockpiling of weapons of mass destruction (WMDs).
"Parliaments of countries should pass the law prohibiting production and stockpiling of weapons of mass destruction, and urge (their respective) governments to approve the NPT (Non-Proliferation Treaty)," Larijani said in his address at the IPU meeting in Geneva on Tuesday.
He also proposed that legislatures of the IPU member countries come up with a plan to eliminate nuclear weapons -- of members in possession of them -- in line with article VI of the NPT, within a definite timeframe and under the auspices of the International Atomic Energy Agency (IAEA).
Article VI of the NPT calls on parties to the treaty to pursue negotiations in good faith on effective measures relating to the cessation of the nuclear arms race at an early date and to nuclear disarmament, and on a treaty on general and complete disarmament under strict and effective international control.
Ali Larijani is in Geneva to attend the 129th IPU meeting.
This year's IPU session takes place in Switzerland from 7 to 9 October 2013, and attended by over 125 of the IPU's 162 member and 10 associate member parliaments.
After the end of the IPU meeting, Larijani heads for Croatia, where he will have meetings on various regional and international developments with that country's legislative and political officials.
The Inter-Parliamentary Union (IPU) is the international organization of world parliaments and was established in 1889.
The union is the focal point for world-wide parliamentary dialogue and works for peace and cooperation among peoples aimed at firm establishment of democracy around the globe.
And the IPU Assembly (formerly known as the Inter-Parliamentary Conference) is the principal statutory body that expresses the views of the Inter-Parliamentary Union on political issues.
It brings together parliamentarians to study international problems and make recommendations for action.