Activist: Opposition Pursuing Detailed Plan to Achieve Democracy in Bahrain
October, 11, 2013 - 14:30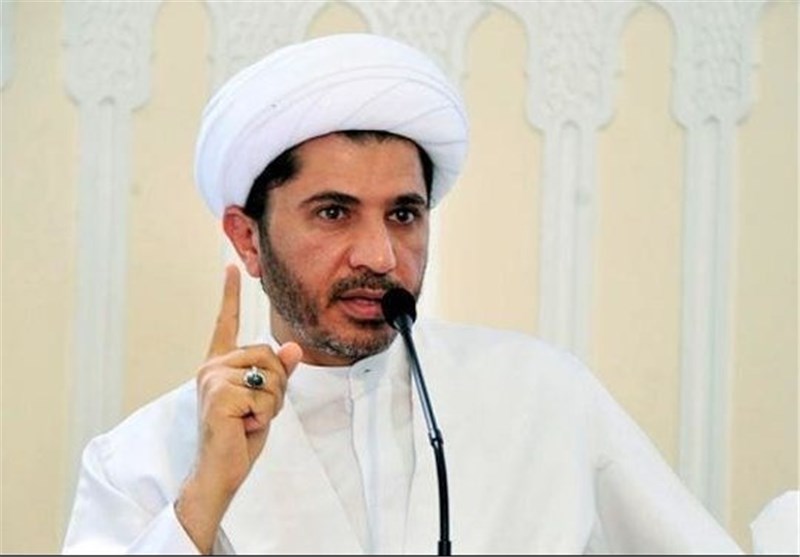 TEHRAN (Tasnim) - A senior Bahraini political activist said the opposition has drawn up a detailed plan to replace the dictatorship in the country with a democratic system, in which all political and religious groups participate in governing the country.
The Bahraini opposition has a plan to end the era of political dictatorship in the country, Secretary General of Bahrain's Al-Wifaq Party Sheikh Ali Salman was quoted as saying by the Merat Al Bahrain website.
Asserting that the ruling family of Al Khalifa "has no place in Bahrain anymore," the senior activist noted that the comprehensive plan devised by the opposition calls for partnership of the entire Bahraini groups in the structure of the government.
The Persian Gulf state has seen frequent unrest since authorities cracked down on the popular uprising against the ruling monarchy in early 2011.
Human Rights Watch has accused the Bahraini government of violence and torture, with frequent reports of child protesters facing conditions which border on torture while in custody.
Human rights organizations have also accused the West of turning a blind eye to the crackdown, because it considers Bahrain as strategically important, providing a haven for the US Navy's Fifth Fleet in the Gulf.
Bahrain has seen tens of people killed since the protests erupted, according to the International Federation for Human Rights. Hundreds more have been arrested and languish in prison.
In a recent mass show trial in six separate cases, 95 Bahraini protesters were sentenced to between three and 15 years in prison for allegedly trying to topple the country's constitutional monarchy, organizing bombings and inciting anti-government rallies.
Many popular human rights activists were among the 95 individuals receiving a total of 808 years behind bars.
Saudi Arabia, whose forces helped the Al Khalifa regime in its bloody repression of the popular uprising, is much resented by the Bahraini people.