IMF Chief: Global Economy Faces New Risks
TEHRAN (Tasnim) - International Monetary Fund (IMF) Managing Director Christine Lagarde said that the global economy is "hyperconnected" and undergoing big changes, and that policy makers should guard against new risks in tandem with these new trends.
October, 12, 2013 - 15:20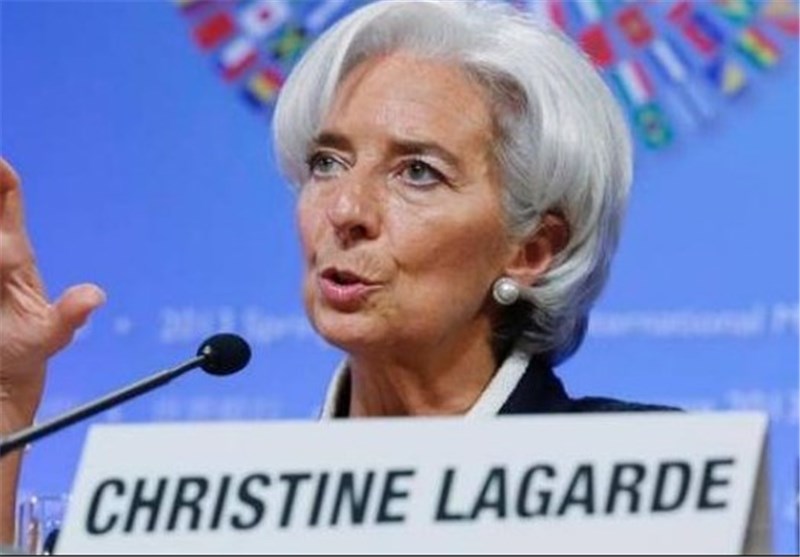 Addressing the plenary session of annual meetings of the IMF and the World Bank, which started on Friday, she said that " we have a responsibility to raise our eye and look toward some of the major changes that will transform the global economy over the next generation."
In this more multi-polar world, the share of emerging and developing economies in global gross domestic product (GDP) will increase from about half to nearly two-thirds in the next decade, with a rapidly expanding middle class in those nations, she said.
"The stage is set for a world, 20 or 30 years from now, where economic power will be far less concentrated in the advanced economies -- and more vastly dispersed across all regions," Lagarde said.
"Today, the world economy is not simply connected, it is hyperconnected. This will propel financial integration on a scale not yet quantified, and to corners of the world not yet reached," Lagarde said.
"As emerging and developing countries grow and converge, their financial interconnections will become deeper and more complex. Deeper integration will fuel growth, but not without risk. Experience teaches us an important lesson: greater financial integration raises the probability and size of financial crises," Lagarde said.
Against the backdrop of potential risks, Lagarde called on policy makers in different countries and the IMF to aim at " sharpening our tools for crisis prevention: strengthening our work on financial sector risks, repair, and reform; more thorough and timely analysis of interlinkages and spillovers between countries; and clearer early warning."
Finance ministers and central bank officials from the Group of 20 nations are in Washington ahead of weekend meetings of the IMF and the World Bank, Xinhua reported.