Anti-Drug Police Chief Urges UNODC to Name Head for Tehran Office
October, 13, 2013 - 18:05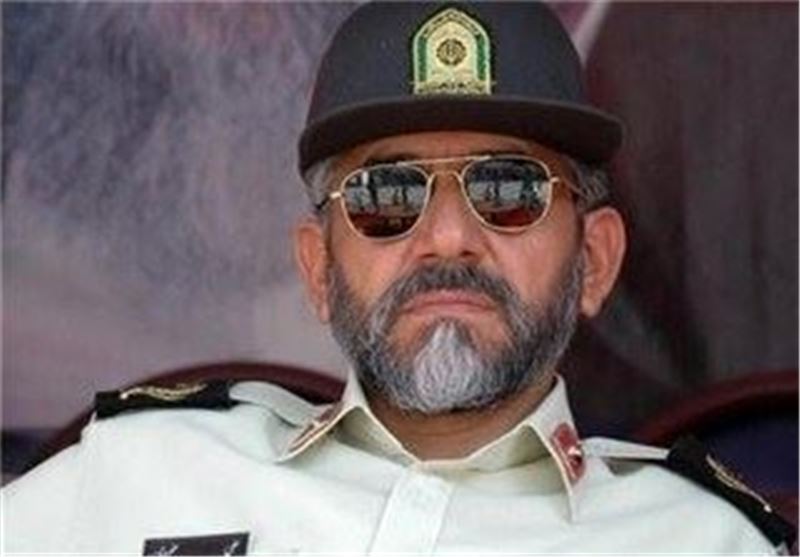 TEHRAN (Tasnim) – Head of Iran's anti-narcotics police on Sunday called on the United Nations Office on Drugs and Crime to name a head for its Country Office in Tehran, saying it could have a positive effect on cooperation between the agency and Tehran.
"The United Nations has recognized Iran as a frontline country in international campaign against drug trafficking, and therefore we hope the UNODC officials will act responsibly and fill the vacuum," said Brigadier General Ali Moayyedi in a meeting with an Italian delegation.
The activities of the UNODC have not halted in Iran but a manager for its Country Office in Tehran could help improve bilateral interactions and cooperation, he added.
Moayyedi also noted that the stances of Iran and Italy concerning narcotic drugs are close and that the top officials of the two countries have signed agreements to combat such drugs in the past.
"The visit of Italy's anti-drug police chief is aimed at implementing such memorandums of understanding and making use of our capacities. We believe that Italy can be a good partner for us in the field of fighting narcotic drugs," he went on to say.
In recent decades Iran has been hit by drug trafficking, mainly because of its 936- kilometer shared border with Afghanistan, which supplies over 90% of the world's opium, the raw ingredient of heroin.
The United Nations has estimated in the past that opium trafficking accounts for up 15 percent of Afghanistan's gross domestic product, but the figure is expected to rise as international military and development spending declines with the NATO withdrawal at the end of 2014.
Iran is on a major transit route for drugs being smuggled from Afghanistan to Europe, the Middle East and Africa, and the country's war on drug-traffickers has claimed the lives of nearly 4,000 Iranian police forces over the past 34 years.
According to the UN Office on Drugs and Crime (UNODC), Iran is netting eight times more opium and three times more heroin than all other countries in the world combined.