Iranian U23 Volleyball Team Ends 5th in Brazil World Cup
TEHRAN (Tasnim) – The Iranian national volleyball team beat Venezuela to gain the world's 5th position in 2013 Men's U23 World Championships in the Brazilian city of Ubrelandia, Sunday night.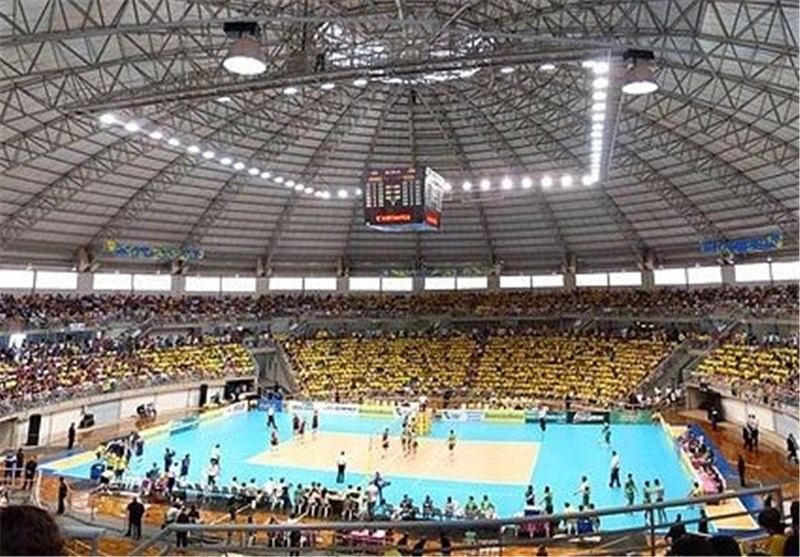 Iran claimed fifth position with a 3-0 (21-14, 23-21, 21-17) victory against Venezuela, a repeat of the teams' final pool B match when Iran also claimed a 3-0 win.
Iran's defense Reza Ghara was in superb form, with five blocking points in an overall total of 16, which took his tournament total to 89, just ahead of team-mate Mojtaba Mirzajanpour, whose spiking was prominent at the end of the second set.
Despite a fifth-place finish, Iran head coach Payman Akbari lamented the fact that he was without some of his best players in the competition due to the Asian Championships happening at the same time, but his Venezuela counterpart Ivan Nieto was able to look at sixth place in a much more positive light.
"This was a very positive tournament for us," said Nieto. "Not only we were able to advance from the group stage but also we managed to climb in the final ranking. Now they (the players) can move on into the senior category having achieved something for our country."
The tournament's highest-scoring match provided a magnificent final to the first ever Men's U23 World Championship with Brazil taking gold in a pulsating 3-2 (29-27, 15-21, 21-17, 19-21, 15-13) victory against Serbia at an ecstatic Arena Presidente Tancredo Neves.
Russia claimed the bronze medal with a blocking masterclass that produced a 3-1 (22-24, 22-20, 27-25, 21-15) victory against Bulgaria. Despite Bulgaria claiming the first set, Russia's suffocating blocking game was a constant problem for them maintaining any momentum, especially given that it was very much a team effort.