Iran Top Negotiator: Nuclear Talks Held in Positive Atmosphere
TEHRAN (Tasnim) – A chief Iranian negotiator said the first session of talks between Iran and the six world powers were held in a positive atmosphere, adding that both sides have expressed their willingness to advance negotiations.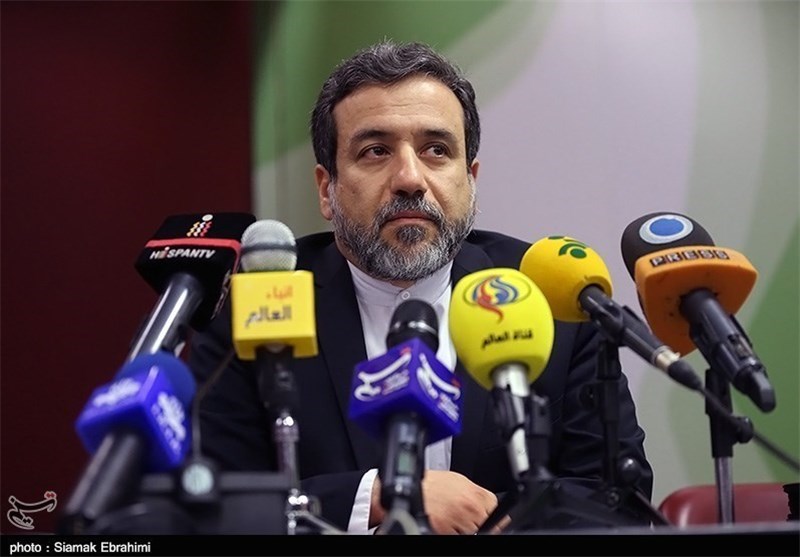 "This morning's meeting was held in a very positive atmosphere," Abbas Araqchi, who now leads the Iranian delegation, told reporters today in a press conference in Geneva.
The new round of talks on Tehran's nuclear program started between senior diplomats representing the Islamic Republic of Iran and the Group5+1 (the five permanent UN Security Council members plus Germany), in the Swiss city of Geneva earlier in the day.
The two-day talks are focused on Iran's nuclear program, which the US and some of its allies say might include a military component.
Iran, however, rejects the allegation, arguing that numerous inspections of its nuclear sites by the International Atomic Energy Agency (IAEA) have invariably failed to find any diversion towards military purposes.
Araqchi further added that the bulk of Tuesday morning's session revolved around Iran's package of proposals to the other side, but declined to give any details about its contents, which he said are to remain "confidential."
He also added that another session is set to be held in the evening at the level of deputies foreign minister representing the participating countries.
During the upcoming sessions on Tuesday evening and Wednesday, Araqchi said, further details of Iran's plan will be discussed. "We will also decide about the date of the next meeting, and the two sides will decide to resume the talks."
He also told reporters that the opposite side has welcomed Iran's "interactive morale" during the negotiations.
Araqchi also stated that Tuesday evening's session will take place in the absence of Iranian Foreign Minister Mohammad Javad Zarif and European Union foreign policy chief Catherine Ashton.
Spokesman of EU foreign policy chief also said the talks were taking place in a positive atmosphere. Michael Mann said the G5+1 was looking forward to discussing Iran's latest proposal and expressed cautious optimism.