Iranian FM Insists on Finding Solutions in Nuclear Talks
October, 15, 2013 - 18:49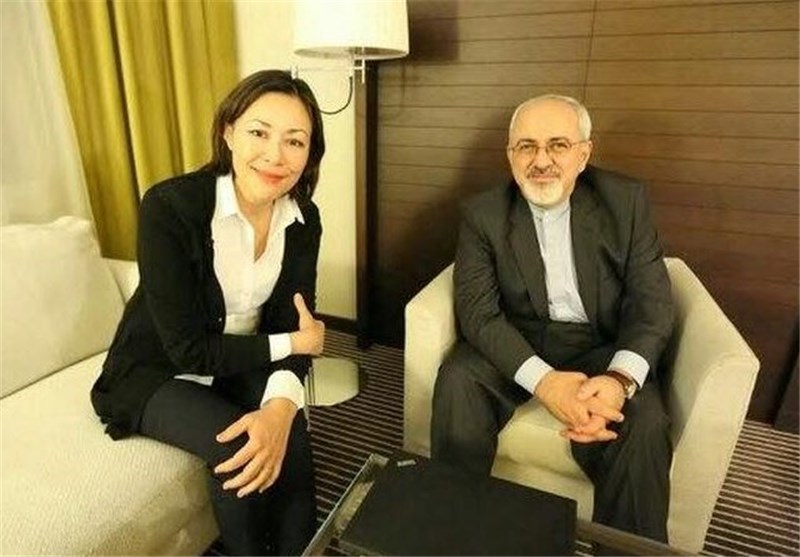 TEHRAN (Tasnim) – All sides should aim for finding solutions, Iranian foreign minister said after the first day of nuclear talks between Tehran and the six world powers, adding that focusing on concessions would be to no avail.
"We should not shoot for concessions, either getting concessions or giving concessions. We should aim for finding solutions," Mohammad Javad Zarif said on Tuesday, in an interview with NBC News in Geneva.
He made the remarks after senior diplomats representing the Islamic Republic of Iran and the Group5+1, made up of the five permanent UN Security Council members plus Germany, ended the first session of their talks on Tuesday.
Asked about the right way for the success of the two-day nuclear talks, Zarif said, "The right way is to understand that in today's international environment, there can't be no winners and losers. We either lose together or win together. That's the nature of global political environment. You cannot have security while others are insecure."
The Iranian team began today's meeting with a one-hour PowerPoint presentation of its package of proposals to diplomats from the G5+1 countries.
Tehran's three-step plan aims to bring the standoff over the Islamic Republic's peaceful nuclear program to an end, but details of the proposals have remained confidential.
On the possibility of finding solutions to the old mistrust between Iran and the western countries, the Iranian minister explained: "You always have to take the first step. And probably the first step is the most difficult step, but it takes courage, and hopefully leadership, to take that step and once you've taken it the road is not that difficult."
Iran's Deputy Foreign Minister for Legal and International Affairs Abbas Araqchi said the Iranian plan's formal name was "An End to the Unnecessary Crisis and a Beginning for Fresh Horizons." He described it as having many new ideas but said that negotiators had agreed to keep the details confidential for now.
"We think that the proposal we have made has the capacity to make a breakthrough," he told reporters, adding that world powers were receptive to Iran's plans.
Earlier on Sunday, Araqchi, who now leads Iranian team of negotiators, had announced that the Islamic Republic would try to find a solution in Geneva talks with world powers that would win the trust of both sides, and called on West to show honesty for achieving results.
"These negotiations have two phases. In the first phase we need to reach agreement over the objectives and the future perspective; we wish to say that we would not be taking steps in the darkness. The objective must be playing a win-win game and to make sure that both sides would emerge as winners," Araqchi said at the time.
He also added that if the other side intended to emerge at the only winner then we too would not be going to give any concessions. "The objectives must be defined and the two sides must be regarded as equals. It is possible to emerge winners of the negotiations without having to give concessions."