Qatari Court of Appeal Upholds Poet's Sentence
October, 21, 2013 - 19:33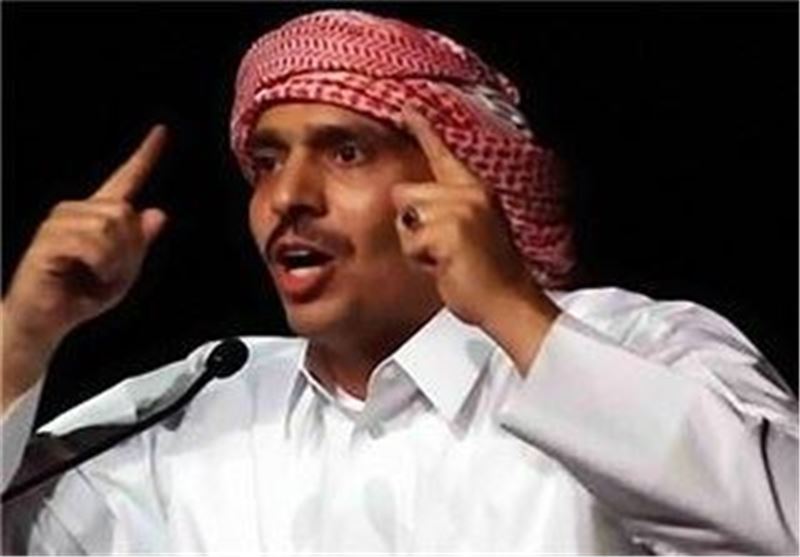 TEHRAN (Tasnim) – Qatar's highest court upheld a 15-year prison sentence handed down to a poet found guilty of inciting people to overthrow the government and insulting the country's ruler.
Mohammed al-Ajami's lawyer, Najib al-Nuami, said the Court of Cassation's ruling had been "a political and not a judicial decision."
His only remaining option is to appeal to the Emir, Sheikh Tamim bin Hamad Al Thani, for clemency, Nuami added.
Ajami was originally jailed for life last year but the sentence was reduced to 15 years on appeal in February.
Human rights group have criticized his conviction as a betrayal of free speech. They said his original trial was marred by irregularities, with court sessions held in secret, BBC reported.
The case against Ajami was said to have been based on a poem he wrote in 2010 which criticized the former emir, Sheikh Hamad Al Thani. But activists believe the authorities were punishing him for a 2011 poem he wrote about authoritarian rule in the region.
In the poem Tunisian Jasmine, a private recitation of which was uploaded to the internet in January 2011, Ajami expressed his support for the uprising in the North African state, saying: "We are all Tunisia in the face of the repressive elite."
He also denounced "all Arab governments" as "indiscriminate thieves."
In a possible allusion to Qatar, home to a major US base, he wrote: "I hope that change will come in countries whose ignorant leaders believe that glory lies in US forces."
Throughout his trial, his lawyer insisted that there was no evidence Ajami had publicly recited the poem, a key part of the prosecution case.
Nuami, a former justice minister, argued at the Court of Cassation that the maximum sentence Ajami should have received was five years.
"I hope the emir will grant him an amnesty," he told the AFP news agency.