Official: Two French Senators Visiting Tehran
TEHRAN (Tasnim) – Two French senators arrived in Tehran last night and are scheduled to visit Iranian officials tomorrow, said parliament speaker's international affairs adviser Tuesday night.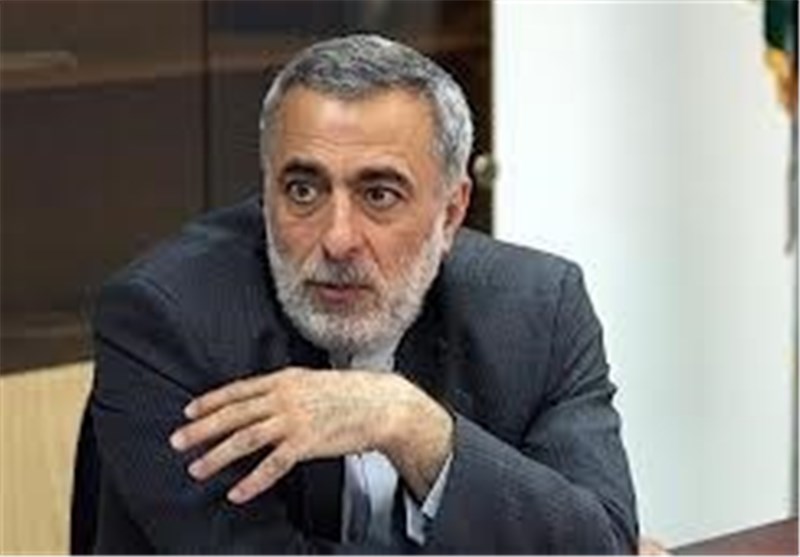 "The two French senators are scheduled to meet the Head of the Iranian Parliament's National Security and Foreign Policy Commission Alaeddin Boroujerdi on Wednesday," Hossein Sheikhoeslam told Tasnim News Agency.
"The French senators will also have a meeting with the Iranian head of the Iran-France Parliamentary Friendship Group, Hassan Kamran, and some meetings with Iranian Foreign Ministry officials, but the latter meetings have not been confirmed yet," said Sheikholeslam.
The visit comes close on the heels of a trip by a five-member delegation from the European Parliament who arrived in Tehran on Saturday.
During their stay in Tehran, members of the delegation attended an open session of the country's parliament, and also had a meeting with Parliament Speaker Ali Larijani, as well as with some other officials.
"This is true that the European Union and the US are allies, but we have differences on the issue (anti-Iran sanctions)," Hannes Swoboda, head of the EP delegation said.
"We favor positive relation with the Islamic Republic. We would like to see stability and security in countries near the EU borders... The EU can invest in Iran's oil and gas sectors, but first there need to be negotiations in this regard," he said.
The European Union is willing to see sanctions on Iran lifted, and the 28-member bloc would do its best to convince the US to lift its sanctions, Swoboda added.
In recent years the western governments have imposed new sanctions on Iran on the pretext that the country may be trying to develop a nuclear weapon capacity under the guise of its civilian nuclear program, an allegation strongly dismissed by Iran which states that it needs nuclear energy for generating electricity and other purely peaceful purposes.
Many of the sanctions predate the nuclear dispute and some of them are as old as the Islamic system in Iran, and the US has always found pretexts to tighten the existing sanctions and impose new ones.
The wind of change and the thaw in the troubled relation between Iran and the West started after the election of Iran's new President Hassan Rouhani in June, as he has confirmed pursuing the policy of "constructive interaction" with other countries as a basis for Tehran's foreign policy.