Berlusconi Relaunches Center-Right Party, Forza Italia
TEHRAN (Tasnim) - Italy's former prime minister Silvio Berlusconi relaunched his center-right party under the name he first won power with in 1994, Forza Italia, reassuring his support to the country's left-right government if his ministers are loyalist to him.
October, 26, 2013 - 11:50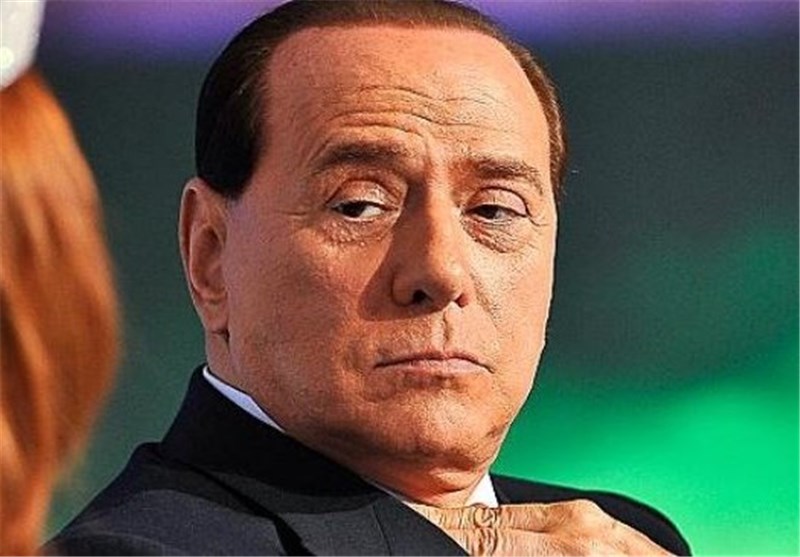 Berlusconi announced the decision in a press conference following a meeting with loyalists members of his current People of Freedom (PdL) party, which is the second largest member of Prime Minister Enrico Letta's fragile coalition.
The PdL's pro-government moderates, led by Deputy Prime Minister and Interior Minister Angelino Alfano, did not take part in the meeting.
Alfano, who is also the PdL secretary, will not have the same role in the new Berlusconi-led Forza Italia, Berlusconi pointed out, adding that he will choose the new party leaders, Xinhua reported.
He also confirmed his confidence to the PdL ministers, namely Alfano, Minister of Agriculture Nunzia Di Girolamo, Minister of Health Beatrice Lorenzin, Minister of Infrastructure and Transport Maurizio Lupi and Minister of Constitutional Reforms Gaetano Quagliariello, "if they are faithful to the party decisions taken by a majority" of Forza Italia.
Berlusconi called the meeting following his failed attempt to bring down the government. Some party members disobeyed him for the first time ahead of a crucial confidence vote in parliament, in the wake of the highest court's decision to make definitive a tax-fraud conviction against him.
Berlusconi's defeat was interpreted by international analysts as a sign of his weakness and possible political end. The three-time premier has always claimed to be the target of left-wing magistrates who are trying to end his career.
Earlier this week, prosecutors in Naples sent the 77-year-old media tycoon to trial for allegedly bribing a senator to change political sides.