President Rouhani Appreciates Leader's Support for N. Negotiators
TEHRAN (Tasnim) – Iranian President Hassan Rouhani expressed gratitude to Supreme Leader of the Islamic Revolution Ayatollah Seyed Ali Khamenei for his support for the team of Iranian nuclear negotiators engaged in talks with six major world powers.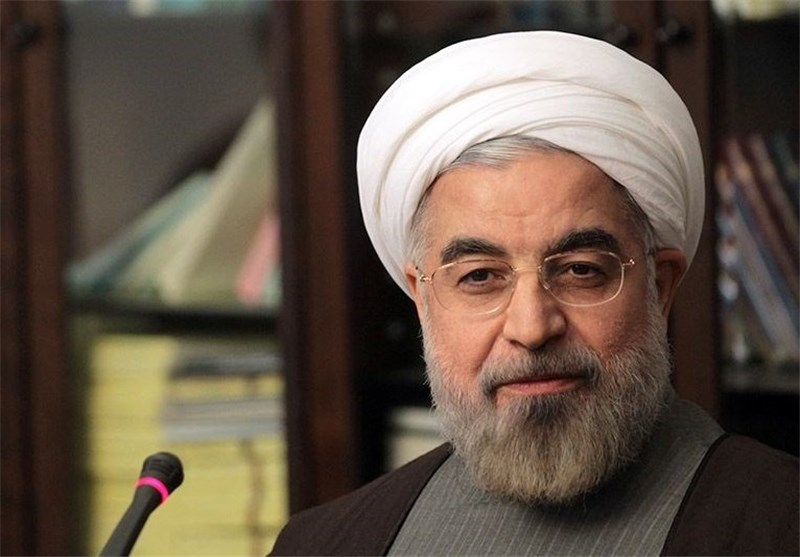 In a weekly session of the cabinet on Sunday evening, President Rouhani said he was grateful to the Leader who gave support to the administration's policies and the efforts made by the Iranian team negotiating with the Group 5+1.
Earlier in the day, addressing a large gathering of Iranian students here in Tehran, Ayatollah Khamenei had pointed to the nuclear talks between Tehran and the G5+1 (the US, Russia, China, Britain, France as well as Germany), and stressed, "Nobody should weaken or insult them (Iranian negotiators), or regard them as compromising."
President Rouhani further noted that the nuclear negotiators are after restoring the nation's rights through logic and diplomacy, but affirmed that their red line in the talks would be "the people's rights, the country's independence and national sovereignty."
His comments came after Iran and the G5+1 countries wrapped up two days of talks over the Islamic Republic's nuclear energy program in Geneva, Switzerland, on October 16. Further talks are slated for November 7-8 in Geneva.
The Iranian president further expressed the hope that the G5+1 members and the whole world powers would take advantage of the opening recently created in Iran's interaction with the world.
He also called on negotiators with Iran to be serious in talks and said the Iranian negotiating team should also remain vigilant to take steps only aimed at protecting national rights.
In his Sunday remarks, Ayatollah Khamenei had also advised the officials in the arena of diplomacy and negotiations to be vigilant, so that "the deceptive smile of the enemy" does not lead the Iranian authorities to make a mistake and error.