Toronto Mayor Faces Pressure for Resignation over Drug Use
TEHRAN (Tasnim) - Toronto Mayor Rob Ford came under mounting pressure to step down as leader of Canada's largest city, after admitting that he has smoked crack cocaine probably in a drunken stupor.
November, 06, 2013 - 16:34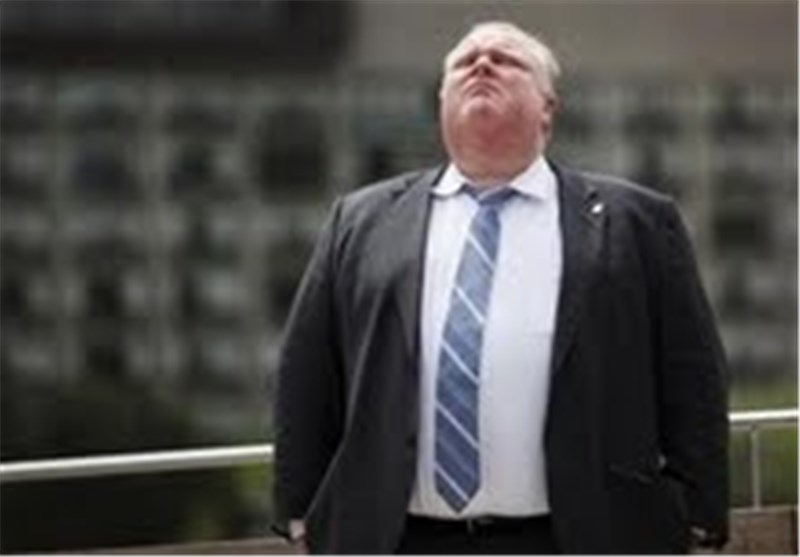 Ford's admission came five months after the US website Gawker and the Toronto Star newspaper reported to have been shown a video of Ford smoking what appeared to be the illicit drug.
Last week, Toronto Police Chief Bill Blair said that during an investigation into the matter, police uncovered a video consistent with the reports.
"Yes I have smoked crack cocaine ... Probably in one of my drunken stupors, probably approximately about a year ago," the 44-year-old mayor told reporters outside his office.
"To the residents of Toronto, I know I have let you down, and I can't do anything else but apologize," he said.
Ford added that he had kept his "problems" from his family, especially from his brother, Doug Ford, also a city councilor and his staunchest defender, Xinhua reported.
But the mayor, who has not been charged with a crime, vowed to stay in office despite calls by City Council members for him to resign, saying he wanted voters to decide if he should stay on as mayor in the election next October.