Moscow Invites Syrian Opposition, Govt to Hold Informal Talks
TEHRAN (Tasnim) - Moscow is ready to offer a platform for a meeting between the Syrian government and the opposition, Russia's senior diplomat has said, adding that some opponents of President Bashar Assad have already agreed to participate in such a gathering.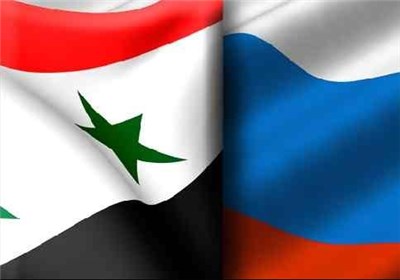 "As part of preparations for Geneva 2, it would be important to create favorable atmosphere, in which people could simply meet and discuss problems that face the Syrian people," Deputy Foreign Minister Mikhail Bogdanov told journalists on Wednesday, after meeting with representatives of the Syrian opposition in Geneva.
Russia's initiative to host informal talks between the Syrian government, opposition and foreign representatives was "discussed in detail," Bogdanov said.
"Representatives of different confessions and nationalities could come in order to contact with each other," he said. In Moscow's view, currently there is a lack of this kind of communication between the sides.
"Even representatives of various opposition groups don't want to talk to each other for one or another reasons," the Deputy Foreign Minister noted.
According to Bogdanov, many Syrian opposition members are ready to come to Moscow for the powwow, RT reported.
The so-called "Geneva 2" – a peace conference on the settlement of the Syrian ongoing crisis - was proposed back in May during a meeting between Russian Foreign Minister Sergey Lavrov and US Secretary of State John Kerry.
However, the proposed peace talks have repeatedly been delayed because of disagreements over who should be represented at the meeting. Many Syrian rebel groups have refused to come to the negotiating table unless President Assad stepped down.
Late last month, November 23 had been named as a possible date for the long-awaited peace talks to finally begin. But the date was never confirmed by the UN.
On Tuesday, Russian, American and UN diplomats gathered in Geneva to yet again discuss when the conference could convene. Two previous rounds of talks on the matter yielded no results as the sides failed to come to a compromise of the format and participants of the meeting.
This week's consultations ended, again, with no certain date set.
"We were hoping that we would be in a position to announce a date today; unfortunately we are not," said UN-Arab League envoy Lakhdar Brahimi, Reuters cited. "But we are still striving to see if we can have the conference before the end of the year."
Some representatives of the Syrian opposition are not ready to participate "without preconditions" in the conference, the Russian Foreign Ministry commented. The diplomats agreed to meet again on November 25 to discuss remaining issues regarding Geneva 2.