Spokesman Describes Zarif-Ashton Talks in Geneva as "Good"
November, 08, 2013 - 19:59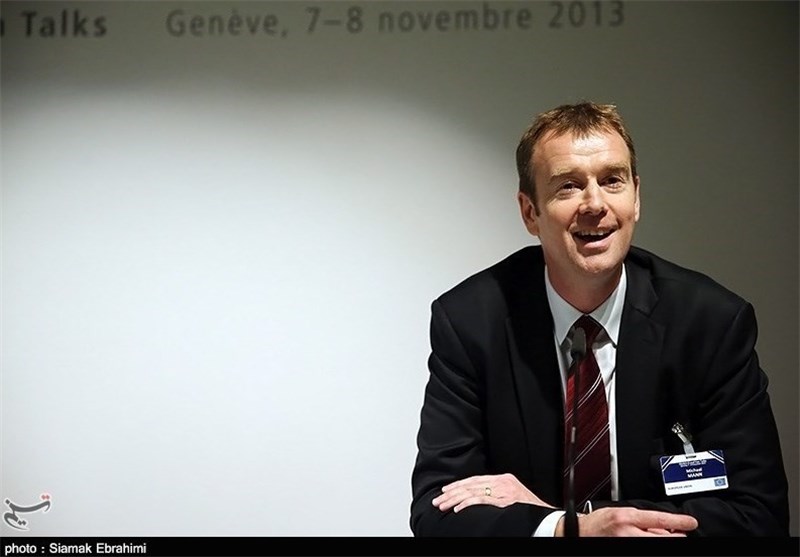 TEHRAN (Tasnim) – Michael Mann, the EU foreign policy chief's spokesman, said that today's bilateral meeting between Iran's chief negotiator and Catherine Ashton was "good".
In a message in his twitter page after the meeting between Iranian Foreign Minister Mohammad Javad Zarif and the EU foreign policy chief, who also represents the Group 5+1 (the five permanent UN Security Council members plus Germany) in talks with Iran, Mann wrote that Zarif and Ashton held "good meeting" today.
According to Tasnim dispatches, Zarif held a meeting with Ashton, who chairs the representatives of the six world powers, at 16:00 Tehran time (1230 GMT).
During the meeting, Ashton briefed the Iranian counterpart about the outcomes of consultations among the representatives of the five permanent members of the UN Security Council - Russia, China, the US, Britain, France - plus Germany.
The meeting was attended by Deputy Foreign Minister for Euro-American Affairs Majid Takht Ravanchi, Deputy Foreign Minister for Legal and International Affairs Seyed Abbas Araqchi and Director General for International Political Affairs Hamid Ba'eedinejad.
Helga Maria Schmid, EU's deputy secretary general for political affairs and Stephan Klement, a prominent nulcear expert, accompanied Ashton in the negotiations.