Adviser: Iran to Enrich Uranium upon Own Needs
TEHRAN (Tasnim) - An adviser to the Iranian parliament speaker reaffirmed that Tehran is entitled to uranium enrichment for civilian purposes, noting that enrichment activities would go on according to the Islamic Republic's needs.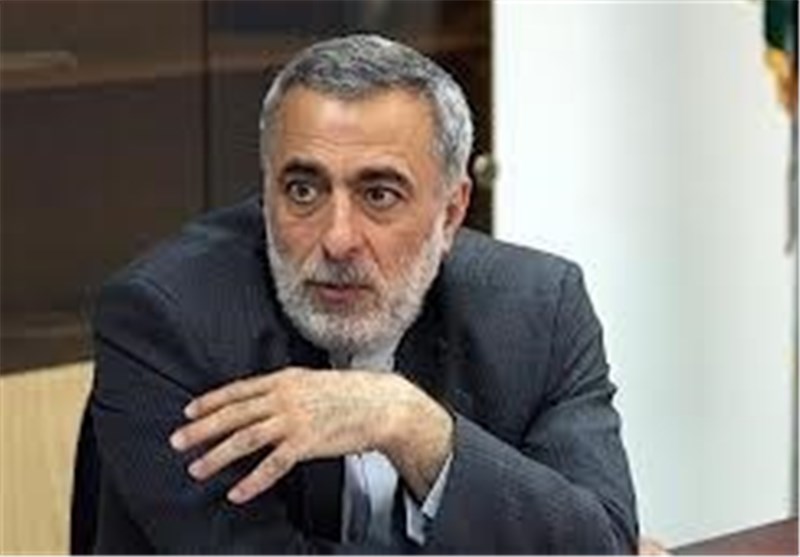 "Iran enriches uranium according to its own needs," Hossein Sheikholeslam told reporters here in Tehran on Saturday.
"We act under the NPT (Non-Proliferation Treaty), and enrichment is our right. The level of enrichment is determined in the NPT," he added.
Like other countries, Iran is entitled under the Nuclear Non-proliferation Treaty (NPT) to use nuclear energy for peaceful purposes, and that right has long been understood to encompass enrichment under safeguards.
The Iranian adviser's remarks come as negotiators from Iran and six world powers are debating Iran's nuclear program, including the scope and scale of uranium enrichment.
The recent round of talks which were supposed to last for two days extended into Saturday, raising optimism that the high-profile meeting could herald an agreement over Iran's nuclear program.
Hoping to make an official announcement, US Secretary of State John Kerry on Friday joined his counterparts from Britain, France and Germany. The foreign ministers of Russia and China are now reported to be in Geneva. The five permanent members of the United Nations Security Council, plus Germany, have united as a diplomatic bloc in the negotiations with Iran.
Direct negotiations resumed on Thursday between Iran and the G5+1 - Germany plus the permanent five members of the UN Security Council.
"There won't be a suspension of our enrichment program in its entirety," Iran's Foreign Minister Mohammad Javad Zarif told CNN. "But we can deal with various issues - various issues are on the table."
"Iran suspended its entire enrichment program from 2003 to 2005," he said. "So we've tested that. And it didn't produce positive results. We're not going to test that again."
Also, Iran and the International Atomic Energy Agency (IAEA) are going to hold another round of technical talks in Tehran on November 11.
Director General of the IAEA Yukiya Amano is due to visit Iran on Monday at the invitation of Head of the Atomic Energy Organization of Iran (AEOI) Ali Akbar Salehi.
Iranian Deputy Foreign Minister for Legal and International Affairs Abbas Araqchi had stated on October 31 that the country's 20-percent uranium enrichment was not the subject of discussion between Tehran and IAEA in Vienna talks in October.
"As there have been some misgivings, and consequently some concerns, over Iran's nuclear program, we decided to expand our cooperation with the IAEA to address the misgivings; some of the adopted measures are beyond the Safeguards Agreement, but as we are sure of the peaceful nature of our nuclear program, we decided to cooperate to allay the unfounded concerns," he said.
Iran, one of the original states to sign the Nonproliferation Treaty, completed its Safeguards Agreement with the IAEA in 1974. Areas covered include the application and implementation of safeguards, materials control, provision of information to the IAEA, and the non-application of safeguards to nuclear material to be used in non-peaceful activities.