In Detroit, Protests of Shooting of Woman Who Sought Help
TEHRAN (Tasnim) - Civil rights groups protested in Detroit this weekend after a young black woman was shot on the porch of a suburban home earlier this month, as she apparently sought help after she had car trouble.
November, 11, 2013 - 11:47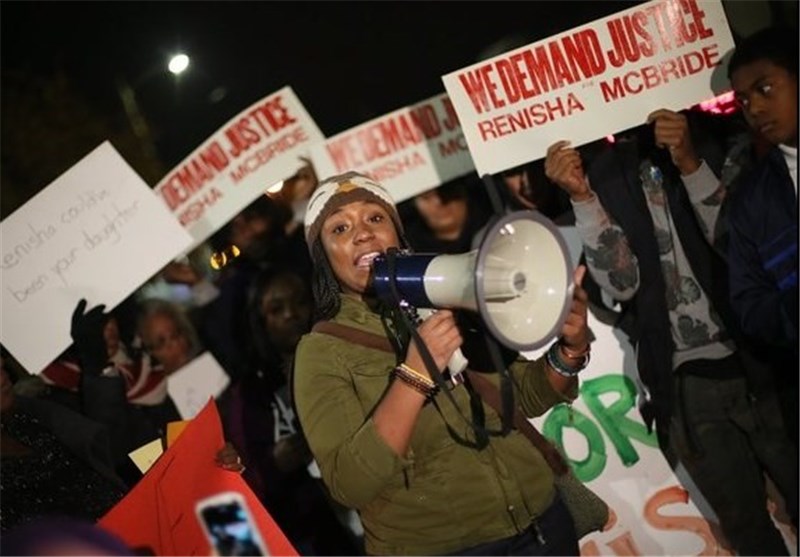 The woman, Renisha McBride, 19, was fatally shot in the early hours of Nov. 2, the Dearborn Heights police said.
"She was in a car accident," her uncle Sean McBride, 45, told The New York Times on Sunday. "Her cellphone had died and she went to a house for help. The homeowner said it sounded like she was trying to break in. But how much of a threat can someone be?"
Cheryl A. Carpenter, a lawyer for the homeowner, who has not been named by the authorities, told The Detroit News that she was "confident when the evidence comes it will show that my client was justified and acted as a reasonable person would who was in fear for his life."
Ms. Carpenter did not respond to messages seeking comment late Sunday.
The case comes in the wake of protests that swept the nation this summer when a neighborhood watch volunteer, George Zimmerman, was acquitted after fatally shooting a black teenager, Trayvon Martin, during an altercation in Sanford, Fla. Mr. Martin had been buying snacks. In September, in Charlotte, N.C., a police officer was charged with voluntary manslaughter after he shot and killed Jonathan Ferrell, 24, a former college football player who had also been seeking help after a car accident.
Ms. McBride's case has stoked similar outrage, and was the subject of at least two protests and rallies this weekend, said LaToya Henry, of the Detroit branch of the N.A.A.C.P., "because this was a young black woman in a neighborhood that is predominantly white." The local and national N.A.A.C.P. will await a final report before deciding on further actions, Ms. Henry said.
The investigation into the death is continuing, Maria Miller, a spokeswoman for the Wayne County prosecutor's office, said on Sunday. The police will present evidence to prosecutors this week, she said, "so we can make a decision on whether to issue charges."
Rev. W. J. Rideout III, a pastor at All God's People Church in Detroit who attended a vigil last week at the home where the shooting occurred, said the family was disheartened. "They don't feel like the justice system has given them justice," he said.
"He shouldn't be walking the streets," he said of the homeowner. "This sends out a message that it's O.K. to shoot people."