Mursi: No Stability in Egypt Unless Coup Reversed
TEHRAN (Tasnim) - Egypt's ousted President Mohammed Mursi accused the military chief who deposed him of treason and stressed that the country cannot return to stability until the coup is reversed and those behind it are tried.
November, 13, 2013 - 15:46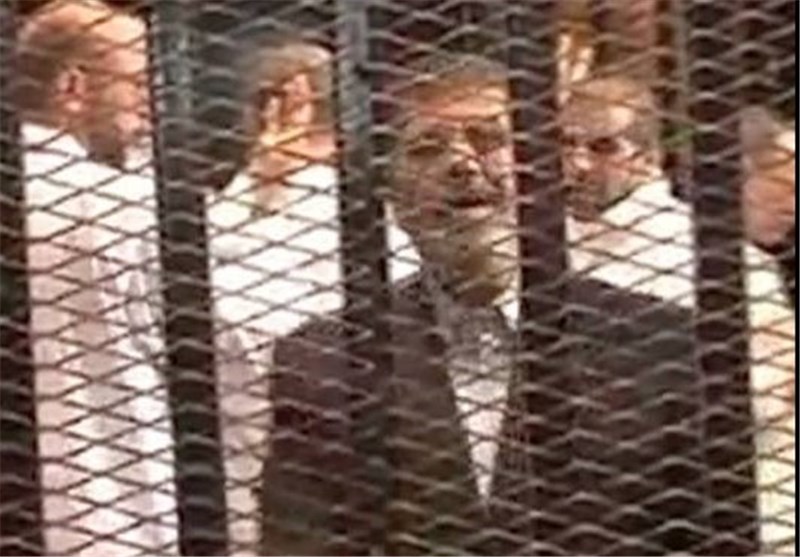 The lawyers read the message Wednesday at a press conference, a day after meeting Mursi in prison.
In the message, Mursi says Defense Minister Gen. Abdel-Fattah el-Sissi committed "treason against the whole nation."
Mursi said there can be no stability unless "the military coup is eliminated and those responsible for shedding Egyptians' blood are held accountable."
Mursi was moved to the prison last week after the first session of his trial on charges of inciting murder. Previously he was held in secret military detention since his ouster.