Plan to Destroy Syrian Chemical Weapons Awaits Albanian Decision
November, 15, 2013 - 17:40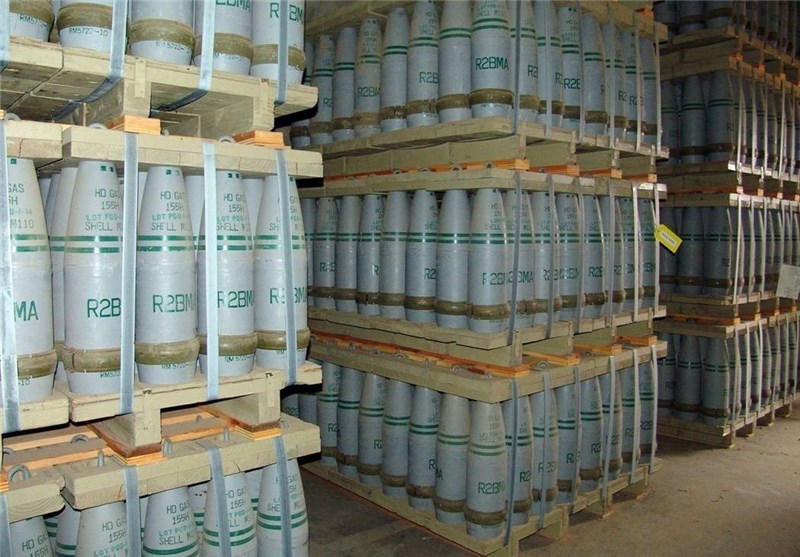 TEHRAN (Tasnim) - Discussions to work out a detailed plan to destroy Syria's chemical weapons were on hold Friday as Albania considered a politically loaded US request to host a facility that will process chemical toxic waste.
A meeting by the 41-member Executive Council of the Organization for the Prohibition of Chemical Weapons (OPCW), the Nobel Peace Prize-winning body tasked with overseeing Syria's destruction plan, was adjourned until an announcement was made in Albania's capital, Tirana.
Albania's freshly installed prime minister, Edi Rama, was expected to tell the nation whether his government will go along with Washington's request later on Friday (1600 GMT), Reuters reported.
The decision comes on the November 15 deadline for a detailed plan to be agreed by the OPCW and Damascus, setting out how to get rid of 1,300 metric tons of sarin, mustard and other nerve agents deemed too dangerous to eliminate amid Syria's civil war.
The United States has requested that Albania, a close Western ally, host the destruction and has been negotiating the technical details amid public protests in Tirana.
The heated debate is an unwelcome development for Rama, barely two months in the job. It has prompted days of protests outside the government offices and strong opposition.
On Friday, hundreds of demonstrators, including students cutting school classes, gathered to denounce the plan. They chanted and painted "NO" on their faces.
Also on Thursday, hundreds gathered outside parliament and the prime minister's office on Thursday to chant "No to chemical weapons."
Rama sought to reassure his people that a decision will be transparent and in the interests of Albania, an impoverished Adriatic nation and NATO ally striving to become a candidate for membership of the European Union.
"No decision has been made about Syria's chemical weapons," said Ilir Meta, Rama's key ally in the coalition and speaker of parliament. "We have been communicating with the partner countries of the United Nations."
Syria in September agreed to destroy its entire chemical weapons stockpile in a deal brokered by Russia and the United States.
A draft proposal being review by the Executive Council on Friday called for most chemical materials to be removed from Syria in just six weeks, or by December 31, and for remaining chemical weapons facilities to be destroyed by March.
They still need to work out how to safely transport the chemical weapons through contested territory to a port in northern Syria to be shipped abroad.
Once the chemicals are safely out of Syria the pressure will be off for them to be destroyed in the short term, but diplomats are concerned they could fall into the wrong hands, be targeted by militants, or stolen and sold on the black market.
Final destruction of all toxic material must be completed by the end of next year, six months beyond the date originally set out in a Russian/US agreement.
Washington doesn't have an alternative to Albania and will be pressing hard to work out the host nation agreement by the November 15 deadline, sources said.
Albania destroyed its own small arsenal of chemical weapons in 2007, but an expensive facility will need to be built to process up to tens of thousands of tons of toxic waste that is a byproduct of chemical weapons destruction
Norway has pledged to send a civilian cargo ship and a navy frigate to Syrian ports to pick up the weapons and carry them elsewhere for destruction.
The country said earlier that it could not destroy the weapons on its own soil because it lacked the expertise.