Iran, Six Powers Likely to Close Nuclear Deal Next Week: US Official
TEHRAN (Tasnim) - Major powers and Iran are getting closer to strike an interim deal over Iran's nuclear program, a senior US official said on Friday, adding it is quite possible an agreement could be reached when negotiators meet November 20-22 in Geneva.
November, 16, 2013 - 13:53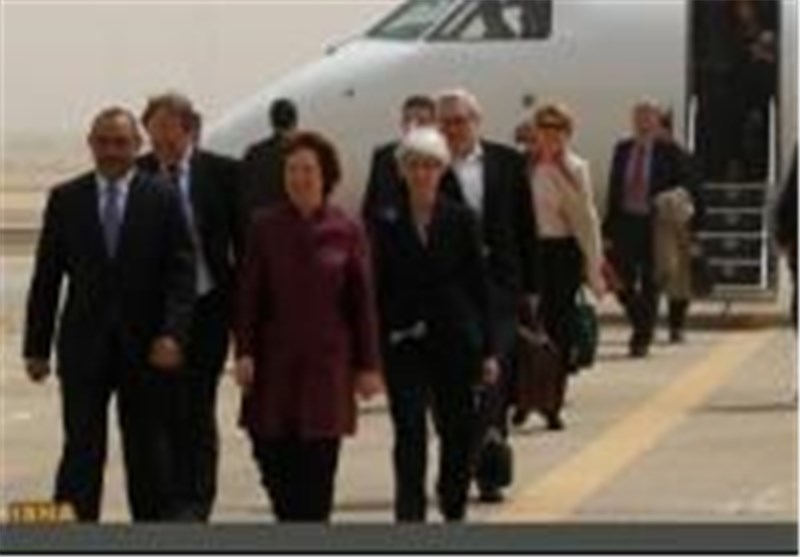 "I don't know if we will reach an agreement. I think it is quite possible that we can, but there are still tough issues to negotiate," said the official, speaking on condition of anonymity, Reuters reported.
The official said EU foreign policy chief Catherine Ashton and Iranian Foreign Minister Mohammad Javad Zarif are to meet on November 20 in Geneva. They will be joined later the same day by a wider group known as the P5+1 comprising Britain, China, France, Germany, Russia and the United States. The talks are likely to last through November 22, the official added.
The talks will seek to finalize an interim deal to allow time to negotiate a comprehensive, permanent agreement with Iran that would end a 10-year deadlock.
Last week's negotiations failed to reach an agreement between Iran and six world powers that would resolve a decade-long standoff over Iran's nuclear program.
Iran has denied that it is seeking the capability to produce atomic weapons and insists its nuclear ambitions are limited to the peaceful generation of electricity and other civilian uses.
Negotiations last week in Geneva ended without an agreement, although the sides appeared to be close to a deal that would defuse their standoff over the nuclear program.
US President Barack Obama has urged skeptical lawmakers not to impose new sanctions on Iran while negotiations are ongoing and called for a pause in US sanctions to see if diplomacy can work.
In addition to lobbying lawmakers, the White House this week also reached out to progressive groups supportive of diplomacy with Iran to make sure they stay aligned with the Obama administration's approach, according to a source close to the matter.
Senior administration officials told supporters that they are guardedly optimistic about reaching an interim deal with Iran in Geneva and that the P5+1, including the French, are ready to present a unified position there, the source said.
The senior US official who met with reporters Friday said that published estimates of direct sanctions relief being offered under a preliminary deal - which have ranged from $15 billion to $50 billion - were "wildly exaggerated."
"It is way south of all of that and quite frankly it will be dwarfed by the restrictions that are still in place," the official said, saying to impose further sanctions threatened the negotiations not only with Iran but also among the six major powers.
"The P5+1 believes these are serious negotiations. They have a chance to be successful," the official said. "For us to slap on sanctions in the middle of it, they see as bad faith."
A senior administration official estimated that Iran has about $100 billion in reserves, the vast majority of which is held up in overseas bank accounts, which Tehran has limited or no access to.
Western diplomats said one of the sticking points during talks was Iran's argument that it retains the "right" to enrich uranium. The United States argues Iran does not intrinsically have that right under the Nuclear Non-Proliferation Treaty.
The official dismissed suggestions that the issue could be a deal breaker. "I think there is a way to navigate that," the official said. "We each understand where each other is and what is possible, and what is not."