Chile's Ex-Leader Bachelet Favoured in Presidential Vote
TEHRAN (Tasnim) – Former Socialist president Michelle Bachelet is all but guaranteed to win Chile's presidential election on Sunday, while the country's fractured ruling right wing is struggling to save face after a disastrous year.
November, 17, 2013 - 18:07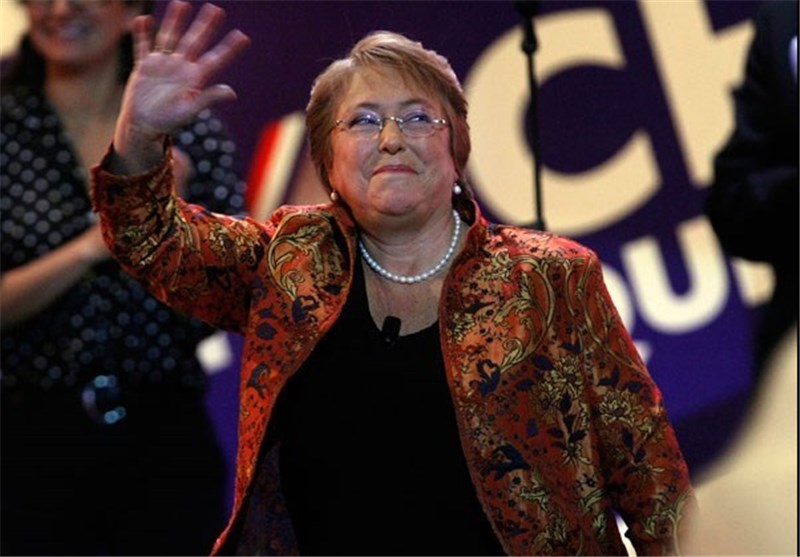 Chile goes to the polls Sunday in the first round of a presidential election that seems all but certain to end in a comfortable victory for former Socialist president Michelle Bachelet.
Her huge popularity is a stark contrast to voters' disappointment over the soap opera of tragedies and disasters plaguing the ruling right-wing coalition, which is riven with internal divisions and is seemingly incapable of keeping pace with the left.
Bachelet was president from 2006 to 2010 and left office riding a wave of popularity (the Chilean constitution does not allow presidents to serve two consecutive terms). She was succeeded by the centre-right National Renewal (RN) party's Sebastián Piñera.
On June 30, the Chilean left-wing coalition (Socialists, Christian Democrats and Social Democrat Radical Party) gave her 75% backing in a primary for the presidential nomination, AFP reported.
And throughout 2013, Bachelet has been making steady gains in the polls - some of which forecast her taking the 50 percent or more necessary to win Sunday's first round outright.
But while the left basks in confidence, the country's opposition conservatives have been beset with failure.
Since the beginning of 2013 the right's "Coalition for Change", dominated by the centre-right National Renewal party and the ultra-conservative Independent Democratic Union (UDI), has presented voters with three successive candidates.