Russia's Putin Optimistic about Iran Nuclear Issue
TEHRAN (Tasnim) – Russian President Vladimir Putin expressed optimism about resolution of Iran's nuclear issue, saying there is now a "real chance" to bring the long-running dispute over Tehran's nuclear program to an end.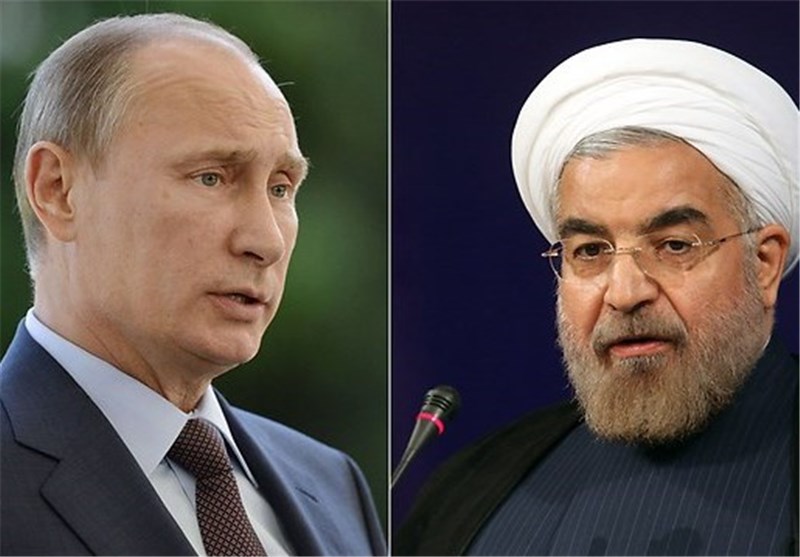 The Russian president made the remarks in a telephone conversation with his Iranian counterpart Hassan Rouhani on Monday.
"...In the context of the Iranian nuclear program, V.V. Putin underlined that at the moment a real chance has appeared to find a solution to this long-running problem," the Kremlin said in a statement.
Putin's upbeat comments precede a fresh round of nuclear negotiations between Iran and the G5+1 (the five permanent members of the UN Security Council plus Germany) in Geneva on Wednesday.
The two sides wrapped up three days of intensive talks over Tehran's nuclear program in the Swiss city on November 10. Although the negotiations ended without an agreement, the sides appeared to be close to a deal that would defuse their standoff over the nuclear program.
Putin's phone call with the Iranian president follows remarks in which a senior US official said major powers and Iran are getting closer to strike an interim deal over Tehran's nuclear program.
The American official, speaking on the condition of anonymity on Friday, also added that it is quite possible an agreement could be reached when negotiators meet November 20-22 in Geneva.
"I don't know if we will reach an agreement. I think it is quite possible that we can, but there are still tough issues to negotiate," said the official.
US President Barack Obama has asked sceptical lawmakers not to levy new sanctions on Iran while negotiations are ongoing and called for a pause in US sanctions to see if diplomacy can work.
And in relevant remarks on November 16, Russian Foreign Minister Sergei Lavrov stated that there are no "fundamental disagreements" in negotiations over Iran's nuclear program.
In a television interview on Saturday, Lavrov said he is optimistic the six countries involved in the talks with Iran will work out an agreement.
"Now there are no fundamental disagreements on the issues that need to be resolved in practical terms," Lavrov told the TVC channel.
The minister said negotiators have to "correctly draw up the agreement we have reached in diplomatic language to make it a truly joint document rather than the one imposed from outside."