Pakistan Begins Trial of Ex-President Musharraf
TEHRAN (Tasnim) – Pakistan announced that it has formally started high treason proceedings against the former military President Pervez Musharraf and will approach the country's top court to form a judicial commission.
November, 18, 2013 - 18:03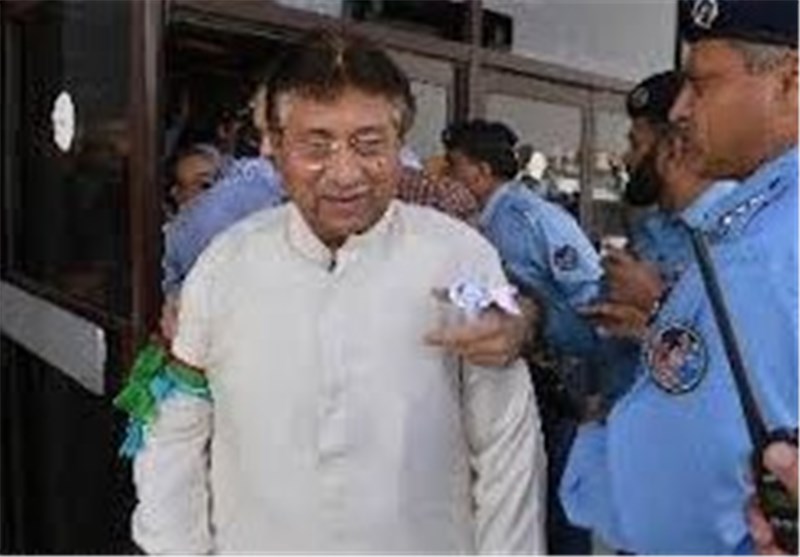 Musharraf, in a bloodless coup, sacked the elected government of Prime Minister Nawaz Sharif in 1999 and also suspended the constitution when he declared emergency in 2007.
Interior Minister, Chaudhry Nisar Ali Khan said on Sunday Pervez Musharraf will be tried for high treason for subverting the Constitution twice.
"The government will approach the Supreme Court of Pakistan on Monday and will request the Chief Justice to constitute a three- member judicial commission for the high treason trial," Khan told a news conference in Islamabad, Xinhua reported.
He said that an inquiry report prepared by a team of the Federal Investigation Agency will be presented in the apex court.
The team had questioned Musharraf as to why he had dismissed the elected government and in what circumstances had he imposed emergency.
Legal experts are of the view that if Musharraf is convicted of high treason, he could face a possible death sentence or life imprisonment.
In June, Prime Minister Nawaz Sharif had announced high treason trial of Peevez Musharraf in his speech to the National Assembly, or lower house of parliament, less than three weeks after returning as premier following his PML-N party's victory in the General Election.
Musharraf's actions came under the purview of "high treason", Sharif had told the Parliament.
The 69-year-old former army chief, currently lives in his farmhouse in Islamabad after he got bails in three high profile cases, including the 2007 assassination of former Prime Minister Benazir Bhutto.