Two Explosions Hit Near Iran's Embassy in Beirut
TEHRAN (Tasnim) – Two powerful explosions struck near the Iranian embassy in the Lebanese capital, Beirut, killing nearly two dozen people and injuring many more on Tuesday.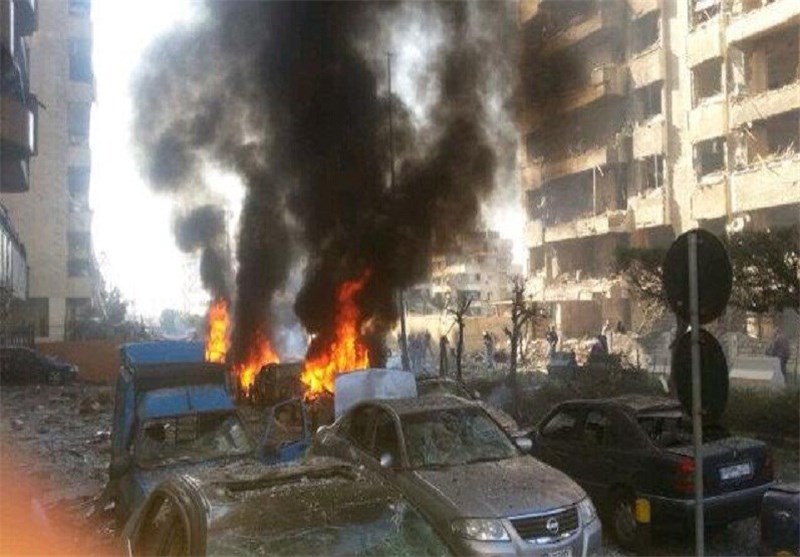 The latest reports put the number of the dead at 23, saying tens of others have been injured in the explosions. Some of the injured are said to be in critical condition.
Conflicting reports also said that the blasts could have come from rocket attacks or a car bomb.
Al-Manar reporter has quoted informed sources as saying that the first explosion was caused by a suicide bomber, and that the second explosion -- a car bomb -- went off after many people had gathered at the scene of the first blast.
The embassy said in a statement that Iran's Envoy to Beirut Qazanfar Roknabadi is healthy and safe. According to the statement, the embassy building has not been hit by explosions, Al Nashra reported.
Lebanese Daily Star quoted security sources as saying that the blasts, only minutes apart, blew up only meters away from the Iranian Embassy in the predominantly Shiite neighborhood of Bir Hasan.
Ambulances rushed to the scene of the explosions.
Television footage showed at least two charred bodies lay on the street leading to the embassy. Debris littered the street and several cars were seen burning.
The Lebanese army has cordoned off the area around the Iranian embassy.