Envoy: Israel behind Blasts Close to Iran Embassy in Beirut
November, 19, 2013 - 15:15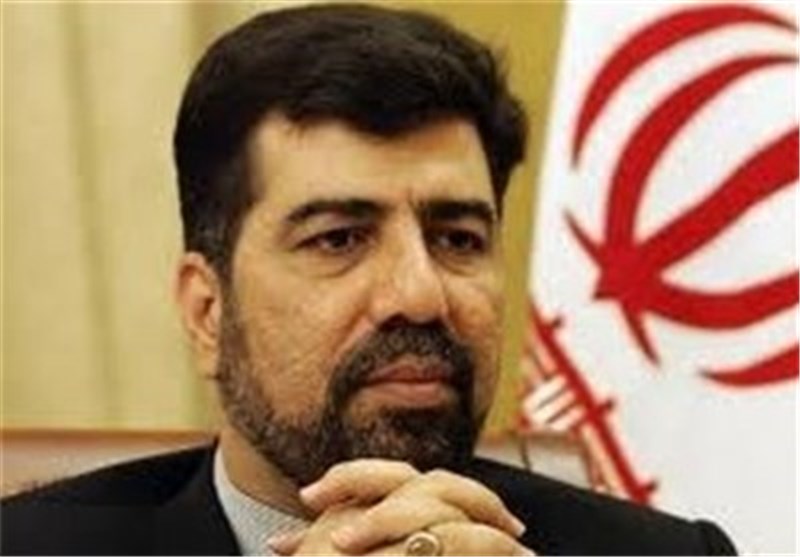 TEHRAN (Tasnim) – Iran's ambassador to Lebanon pointed a finger of blame at Israel for the twin explosions that struck near the Iranian embassy in Beirut on Tuesday, killing more than 20 people.
"The Zionist regime (of Israel) is behind the terrorist explosions. This measure makes us more steadfast, and proves the legitimacy of our stances," Ghazanfar Roknabadi said today.
Iranian Foreign Ministry Spokeswoman Marzyeh Afkham also accused Israeli of being behind the deadly bombings.
She strongly condemned the twin blasts and said the move was an "inhumane crime and a spiteful measure" by the Zionist Israeli regime and its mercenaries.
"Since the blasts occurred near the Islamic Republic of Iran's Embassy in Beirut, the Foreign Ministry will follow up on the issue with special care and resolve," Afkham said.
But Reuters reports that a Lebanese-based al Qaeda-linked group known as the Abdullah Azzam Brigades claimed responsibility for the twin blasts targeting the Iranian mission in southern Beirut.
On Tuesday morning, twin explosions occurred around Iran's embassy in Beirut, killing at least 23 people and injuring some 146 others.
There are conflicting reports that Iran's cultural attaché in Beirut, Ebrahim Ansari, might be among the dead. While some sources say he was killed in the attacks, others say he has was critically wounded and is in hospital receiving treatment.
But sources in Lebanon's health ministry and Iran's Islamic Culture and Relations Organization have confirmed that the Iranian diplomat succumbed to his extensive injuries in a hospital in Beirut.
Lebanese television station MTV said the blasts took place two minutes apart, with one man on foot detonating an explosive vest, and the second explosion caused by a car bomb. The security official confirmed one of the blasts was a suspected car bomb.
The Iranian embassy is located on a residential street, with apartment blocks and shops nearby.
The main gate to the embassy was blown out and there was damage to the three-storey building, but the embassy's well-fortified building itself suffered relatively minor damage.