Toronto Mayor Rob Ford Stripped of Most Powers
TEHRAN (Tasnim) - Toronto's embattled Mayor Rob Ford was stripped of most of his remaining powers following a chaotic city council meeting at which the scandal-plagued official argued with members of the public and accused councillors of a coup d'état.
November, 19, 2013 - 16:32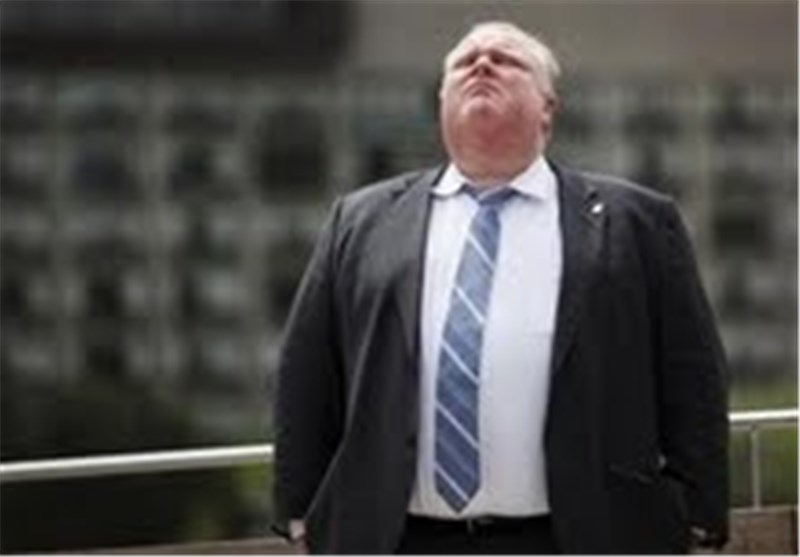 Toronto's City Council voted overwhelmingly at a raucous meeting to strip embattled Mayor Rob Ford of more of his authority in a move Ford denounced as a coup d'etat.
Ford, who has been under fire for his drug use and drinking, as well as the way he has handled the accusations, vowed in an interview to give up alcohol and lose weight.
Earlier at a tumultuous City Council meeting, members voted to slash Ford's office budget and transfer some of his powers to Deputy Mayor Norm Kelly, among other limitations, by a vote of 36-5.
"This is a coup d'etat," Ford told council, denouncing the motion, AFP reported.
"This, folks, reminds of when I was watching with my brother when Saddam (Hussein) attacked Kuwait. And President Bush said, 'I warn you, I warn you, do not (attack Kuwait).' Well, folks, if you think American-style politics is nasty, you guys have just attacked Kuwait."
On Friday, the council had suspended Ford's authority to dismiss the deputy mayor and the heads of council committees and removed his powers to act during emergencies.
Ford has admitted to smoking crack cocaine, buying illegal drugs and driving after drinking alcohol but has ignored calls to resign.