Deputy FM: Iran Will Not Yield to Excessive Demands
TEHRAN (Tasnim) – An Iranian deputy foreign minister and member of a team negotiating with the world powers over Tehran's nuclear program said the G5+1 should not make excessive demands as the Islamic Republic will not give in to such demands and pressures.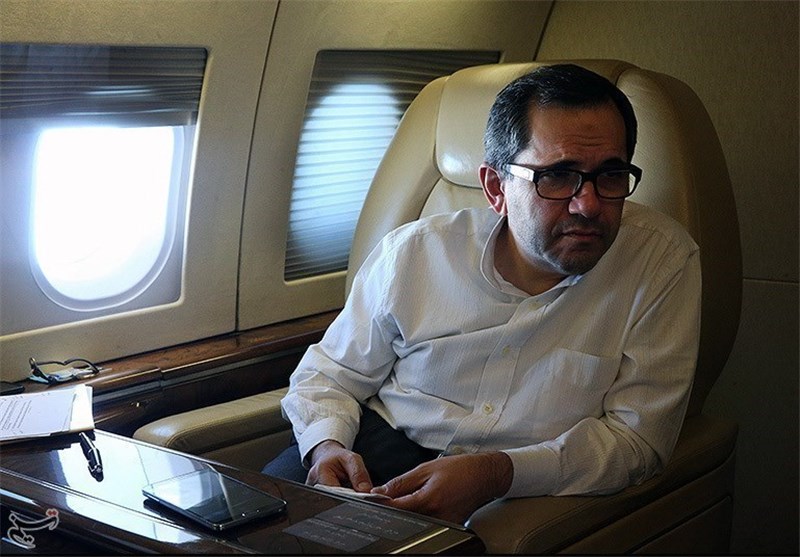 "The Islamic Republic does not accept the western side's excessive demands, and will not surrender to such excessive demands at all," Deputy Foreign Minister for European and American Affairs Majid Takht Ravanchi told Tasnim on Tuesday, in the Italian capital of Rome.
Earlier in the day, senior Iranian diplomats, led by Foreign Minister Mohammad Javad Zarif, left the country to Italy where Zarif held a meeting with his Italian counterpart before going to Geneva to prepare for a fresh round of nuclear talks with six major world powers.
Top diplomats representing Iran and the G5+1, also known as P5+1, which includes the five permanent members of the UN Security Council --Russia, China, the US, Britain and France-- as well as Germany are to meet in the Swiss city of Geneva to once again discuss Iran's nuclear program.
During the previous round of talks between Tehran and the six major world powers earlier this month, the two sides managed to narrow their differences on Iran's peaceful nuclear program, though there were hitches that stopped them from reaching an interim deal at the end of the talks.
In relevant remarks ahead of the new round of nuclear negotiations, Iranian President Hassan Rouhani said on Monday that the latest round of talks had made good progress, but added that unjustified demands could obstruct the path to a win-win agreement on Iran's nuclear program.

"Good progress had been made in the recent talks (between Iran and the G5+1), but everybody should notice that excessive demands could complicate the process towards a win-win agreement," Rouhani said in telephone conversation with Russia's President Vladimir Putin on November 18.
The Iranian foreign minister is scheduled to attend a luncheon with the European Union foreign policy chief Catherine Ashton, who represents the six powers in talks with Iran, tomorrow before the talks formally start on Thursday.