Syrian Chemical Weapons Likely to be Destroyed at Sea: Report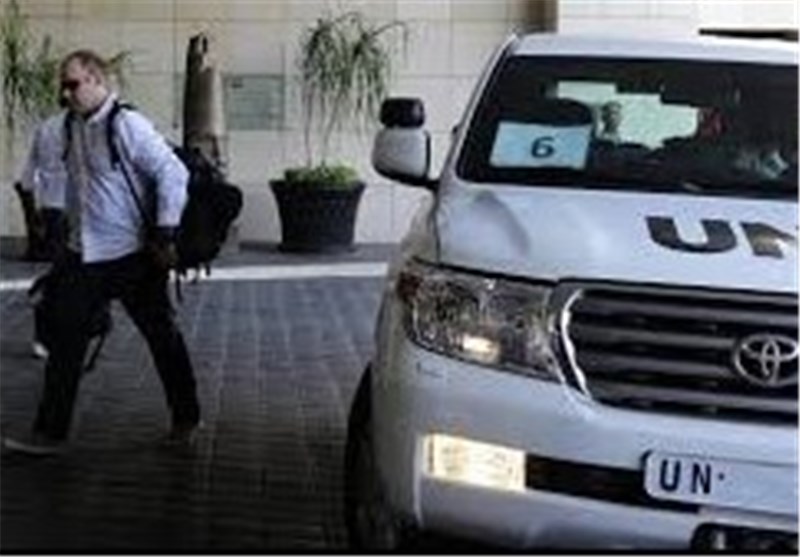 TEHRAN (Tasnim) - The chemical weapons arsenal Syria agreed to surrender to the international community could be destroyed at sea, according to a new report citing officials familiar with the on-going negotiations.
Representatives from the Organisation for the Prohibition of Chemical weapons (OPCW), along with Western officials, told Reuters that the group is considering whether to destroy the chemical weapons in the ocean, either on a ship or by loading them onto an offshore rig.
"The only thing known at this time is that this is technically feasible," an OPCW official said.
The statement comes four days after Albania refused a US request to facilitate the destruction of the chemical weapons on its soil, RT reported.
That decision, somewhat of a surprise from the American NATO ally, was met with cheers from crowds of protesters who had gathered outside the prime minister's office to demonstrate against the possibility.
Experts told Reuters that, despite Japan's previous foray into destroying arms at sea, such an enterprise would be incredibly intricate and dangerous.
"There are discussions about destroying it on a ship," one US official said.
The first step in any such process would involve removing the more than 1,000 tons of toxic material out of Syria as the civil war that has engulfed the country continues to rage and spill over into the neighboring region, in particular Lebanon.