Beirut Blasts Kill Six Iranians
TEHRAN (Tasnim) – Iranian embassy in Beirut announced on Wednesday that six of the dead of Tuesday's terrorist explosions are Iranian nationals.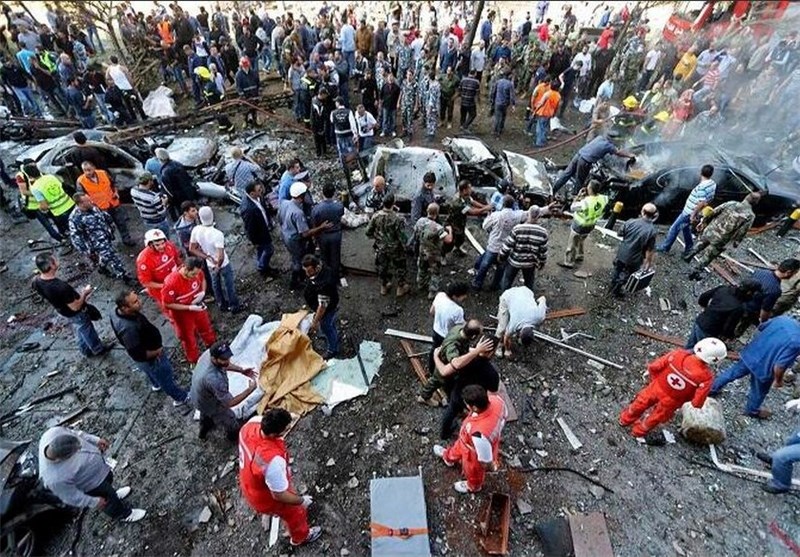 In addition to the late Iranian Cultural Attaché Hojjatoleslam Ebrahim Ansari, the wife of one of the Iranian diplomats and four Iranian security guards of the embassy were killed in the terrorist attack, the embassy has announced.
On Tuesday morning, twin explosions occurred around Iran's embassy in Beirut, killing at least 23 people and injuring some 150 others. The Iranian cultural attaché was wounded in the blasts but later succumbed to his extensive injuries in a hospital in Beirut.
Lebanese television station MTV said the blasts took place two minutes apart, with one man on foot detonating an explosive vest, and the second explosion caused by a car bomb. The security official confirmed one of the blasts was a suspected car bomb.
The Iranian embassy is located on a residential street, with apartment blocks and shops nearby.
The main gate to the embassy was blown out and there was damage to the three-storey building, but the embassy's well-fortified building itself suffered relatively minor damage.
Secretary General of the United Nations Ban Ki-moon has strongly condemned the "appalling" bombings outside the Iranian Embassy in the Lebanese capital, Beirut, calling for the punishment of those behind the terrorist attacks.
Many countries across the world have condemned the deadly bomb attacks in Beirut.
Some Iranian officials have accused Isarel of being behind the attacks that targeted Iran's embassy. But Abdullah Azzam Brigades, an al-Qaeda-linked group, has claimed responsibility for the twin blasts.