Success in N. Talks to Benefit Regional, Western Countries: Rouhani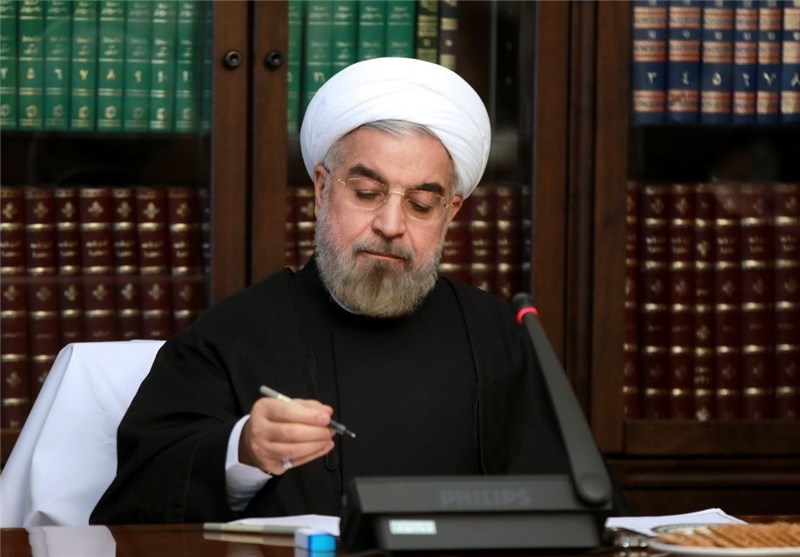 TEHRAN (Tasnim) – Iranian President Hassan Rouhani reiterated that Tehran is after a win-win solution in the talks with the six world powers over its peaceful nuclear program, adding that success in the talks will be beneficial to all countries, including Iran's neighbors.
"If our negotiations with the (G)5+1 are successful, it will benefit the whole region and regional countries, it will benefit our neighbors, the western world, and those who are interacting and negotiating with us," Rouhani said in a weekly session of the cabinet on Wednesday, November 20.
The president's comments come as negotiators from Iran and the Group 5+1 (the five permanent members of the UN Security Council plus Germany) are limbering up to have another round of talks in the Swiss city of Geneva.
President Rouhani also reaffirmed Iran's commitment to pursue a win-win game in the talks, adding that if some try to to impose their views on the negotiation process, they should know it could lead to failure of the talks and unstable results.
On Monday, the Iranian president told his Russian counterpart that the recent nuclear talks between Tehran and six major world powers in Geneva had made good progress, but added that unjustified demands could obstruct the path to a win-win agreement on Iran's nuclear program.
"Good progress had been made in the recent talks (between Iran and the G5+1), but everybody should notice that excessive demands could complicate the process towards a win-win agreement," President Hassan Rouhani said in telephone conversation with Vladimir Putin.
The two sides wrapped up three days of intensive talks over Tehran's nuclear program in the Swiss city on November 10. Although the negotiations ended without an agreement, the sides appeared to be close to a deal that would defuse their standoff over the nuclear program.
In relevant remarks on the eve of the new round of nuclear talks, Iranian Foreign Minister Mohammad Javad Zarif said in a video message on Tuesday that dialogue should replace dictation of demands, adding, "We also need the conviction that imposition is not sustainable. A conviction that we cannot gain at the expense of others. A conviction that we either win together or lose together, that balance is key to success."
Zarif also lashed out at Israel for its efforts to block a nuclear deal between Iran and its negotiating partners.
"We have seen that statements coming out of Israel indicate that they are not interested in finding solutions [to the nuclear issue], they have been trying to push for problems," he said after meeting his Italian counterpart Emma Bonino in Rome on Tuesday.
Also, the Russian foreign minister said that the imposition of sanctions against Iran is counterproductive and cannot help resolve the standoff between Iran and the West.
"Nowhere the sanctions did bring any result. Now, some begin the argument by saying that these positive developments in Iran's approach, its willingness to negotiate became possible only because it was feeling the pressure of sanctions," Lavrov said.