Up to 25 Dead, Dozens Feared Trapped after Latvia Mall Collapse
TEHRAN (Tasnim) – Twenty-five people have reportedly been killed and at least 36 others injured after the roof of a large store collapsed in the Latvian capital. Rescuers continue searching for several dozen people who may still be trapped in the rubble.
November, 22, 2013 - 14:37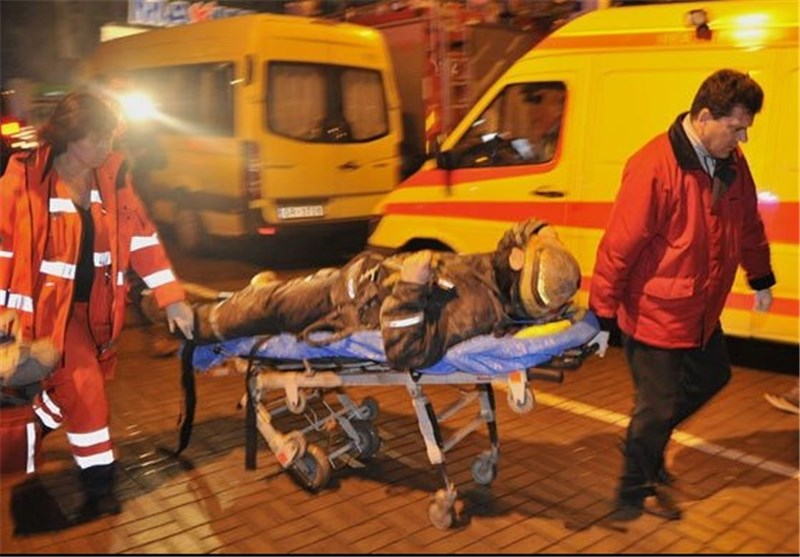 The latest update comes from the local State Fire and Rescue Service.
At least three of those killed were state fire and rescue service officials, RT reported.
Some 500 square meters of roof caved in at the 'Maxima XX' building in the capital, Riga.
The initial collapse was followed by a second cave-in just as the first responders at the scene were helping the victims. Two rescuers were killed by the second collapse.
"We have lost a colleague who died saving the victims from the rubble," fire department spokeswoman Inga Vetere told reporters.
According to the latest reports, so far rescuers have managed to save 36 people from the rubble. At least one child has suffered a moderate head injury and has been hospitalized along with dozens of victims, Ria reports.
"At least 70 people may still be trapped in the rubble, according to the latest data," Riga's mayor Nils Ušakovs said as quoted by RIA Novosti news agency.
Upon hearing about the accident the mayor has cut short his holiday. "Interrupted vacation. Looking now for faster options to return to Riga," Ušakovs wrote on his Facebook page.
While the cause is currently unknown, Riga Vice Mayor Andry Ameriks refuted earlier eyewitness reports of an explosion and attributed the incident to a likely construction fault.
"Probably, mistakes were made by construction workers, which led to the collapse of the building," Ameriks said. "The building collapsed completely. Now, all the rescue services are working at the scene. The most important thing now are the lives of the people."
Rescue operations are still underway with the military personnel assisting, and workers are continuing to look for victims.
A total of 400 people are working at the scene including local and state police, some local home guards and at least 17 units of medics as well as 13 fire brigades. Soldiers of the National Armed Force are also helping look for the victims with dog units. Another 40 soldiers were sent from the army garrison, local media reports.