Death Toll Jumps over 50 in Latvian Supermarket Collapse
November, 23, 2013 - 11:34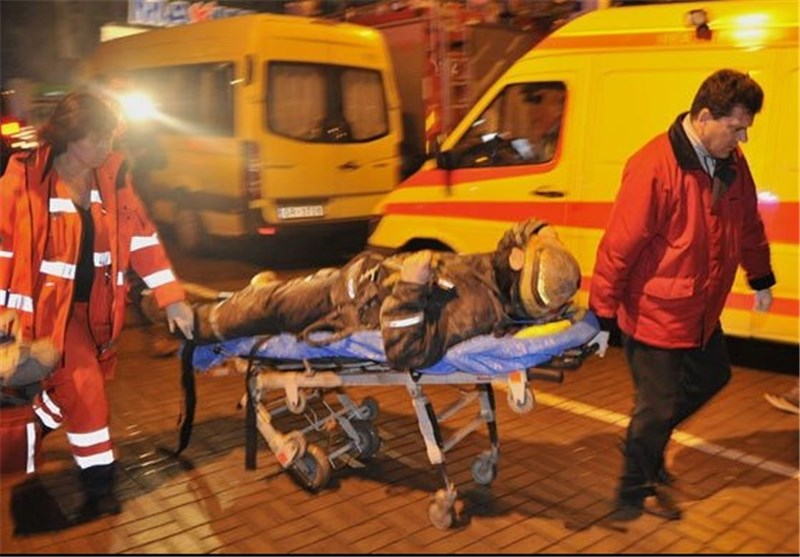 TEHRAN (Tasnim) - Rescue workers pulled bodies from the ruins of a collapsed supermarket in the Latvian capital Riga on Friday as the death toll rose to 51 in the Baltic state's worst disaster in decades.
Cranes lifted large slabs from the wreckage of the Maxima store, in a Riga suburb of grey, Soviet-era housing, to find those trapped when the roof collapsed late on Thursday. The supermarket was full of shoppers on their way home from work.
Rescue workers cleared away rubble from the store, which had occupied around 1,500 square meters (16,150 square feet), as ambulances and fire engines stood by, Reuters reported.
Police said the death toll had reached 51 as of 2000 GMT, including three rescue workers. Thirty-eight more were injured. They said no survivors had been found in the past few hours.
"We're still having moments of silence to listen for voices of people trapped, but unfortunately the only voices out there are of firefighters working," state police spokesman Toms Sadovskis said.
Around 80 firefighters and 56 trainees from a firefighting college continued relentlessly to search for people still trapped more than 24 hours after the accident.
To help rescuers, police created a map, based on security camera footage, showing where shoppers were standing at the time of the collapse.
State rescue service chief Oskars Abolins told TV the search was slow because the rubble was up to 2.5 meters (8.2 feet) deep. Firefighters were clearing it by hand and with shovels.