Iran to Test Newest Naval Missiles in Upcoming Drills
TEHRAN (Tasnim) – Iranian navy plans to test its latest missiles in upcoming naval wargames, a senior Navy commander said, adding that a broad range of the country's naval units are scheduled to attend the military exercises.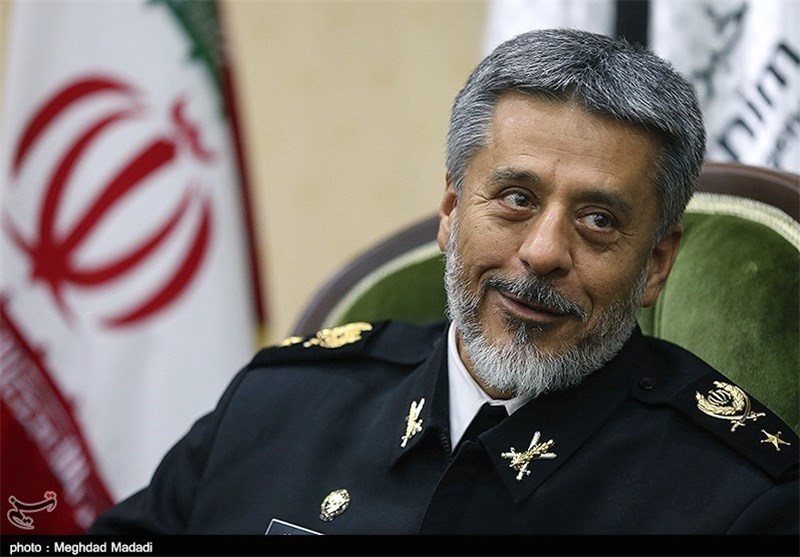 Speaking to the Tasnim News Agency on Saturday, Iranian Navy Commander Rear Admiral Habibollah Sayyari said his forces are preparing to stage massive naval drills, codenamed "Velayat 92", in the coming months.
He said the upcoming wargames, slated for the Iranian calendar month of Dey (December 22, 2013 – January 20, 2014), are going to be held in the high seas and the northern Indian Ocean up to the 10-degree latitude.
"We will test the newest naval missiles in the wargames. Furthermore, we will definitely employ the new weapons that could be utilized in the actual battlefield," Rear Admiral Sayyari added.
He also noted that different naval units, including those equipped with destroyers, missile-launcher and logistic warships, submarines, choppers and coast-to-sea missiles are planned to take part in the upcoming drills.
The senior commander further added that the Velayat 92 wargames will also witness the Iranian naval unmanned aerial vehicles (UAVs).
"We have made good headway in manufacturing drones, and today, we have employed short to long-range drones."
In relevant remarks early September, Sayyari had stated that the country's warships have been equipped with UAVs, adding that the navy is able to use these drones in different naval missions.
He had made clear that Iran's naval forces will use their drones in any region if necessary, and stressed, "Navy warships are also equipped with drones."
In December 2012, the Iranian navy launched a specialized naval drill, dubbed Velayat 91, to display the country's capabilities in a vast area covering the Strait of Hormuz, the Sea of Oman, northern Indian Ocean, the Gulf of Aden and Bab-el-Mandeb Strait.
The country has repeatedly clarified that its military might is merely based on the nation's defense doctrine of deterrence and poses no threat to other countries.