Iranian FM Pleased with Leader's Support for N. Negotiators
TEHRAN (Tasnim) – Iran's foreign minister said he derived great satisfaction from hearing the Supreme Leader had supported the Iranian team of negotiators during the marathon talks over Tehran's nuclear program in Geneva.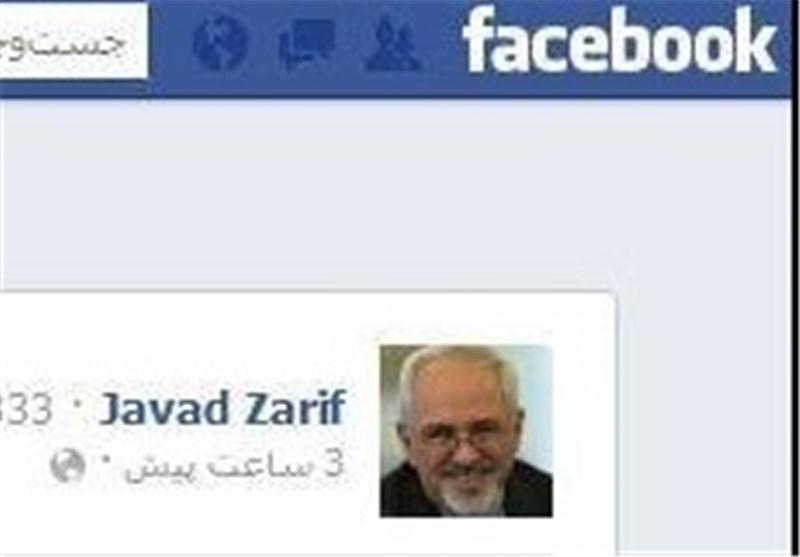 In a comment posted on his Facebook page on Monday, Mohammad Javad Zarif said the very first news he received after conclusion of the talks between Iran and the six major world powers was hearing that Supreme Leader of the Islamic Revolution Ayatollah Seyed Ali Khamenei had shown the Iranian team great affection in a letter to the country's president.
High- ranking officials representing Iran, led by Foreign Minister Zarif, and Group 5+1 (the six major world powers also known as P5+1) reached a six-month deal over Tehran's nuclear program after more than four days of intensive talks in the Swiss city of Geneva, early on Sunday.
Afterwards, the Leader thanked and appreciated the Iranian negotiators after the marathon talks in Switzerland resulted in the historic deal.
On Sunday, November 24, Ayatollah Khamenei replied to a letter from President Hassan Rouhani, who had earlier briefed the Leader on the latest developments in the nuclear negotiations in Geneva.
In his letter to the Leader, President Rouhani had described Iran's success in the tight negotiations as a proof of "the Iranian nation's legitimacy in nuclear activities", adding that world powers have admitted that Iran has the right to enrich uranium inside the country.
In reply, Ayatollah Khamenei said in a message posted on the Leader's official website that these achievements deserve gratitude.
"Achievement of what you have written deserves gratitude and appreciation of the delegation in nuclear talks and of other involved individuals, and it would lay the ground for future smart moves," the Leader said in his message on Sunday.
Zarif further noted in his Facebook page that the interim deal with the world powers was only an initial stage in a long way fraught with challenges, as he called for "national solidarity and resolve" to pave the way for "domination of logic, rationality and mutual respect" in the trend of future talks.
The nuclear deal between Iran and the Sextet powers was intended as a first step toward a more comprehensive nuclear pact to be completed in six months.