Enemies Trying to Hinder Progress in Iran-Sextet N. Deal: FM
TEHRAN (Tasnim) – Enemies of Iran are pushing hard to halt implementation of the newly-signed agreement between Tehran and the six major world powers, Iranian foreign minister warned, adding that the landmark deal has irked the adversaries, Israel in particular.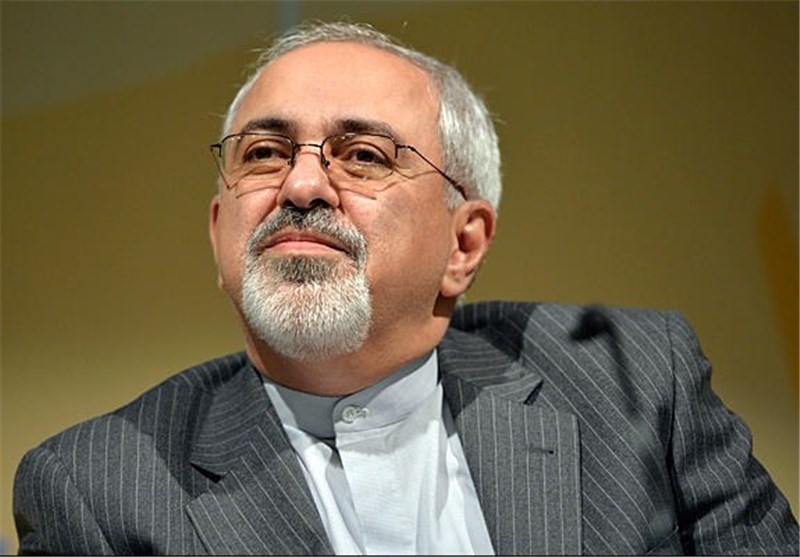 The nuclear deal between Iran and the Group 5+1 (the five permanent UN Security Council members plus Germany) has disconcerted the Islamic Republic's enemies, which are after presenting a bad image of Iran in order to achieve their illegitimate objectives, Foreign Minister Mohammad Javad Zarif told IRINN on Monday.
This comes after Iran and the G5+1 countries (also known as P5+1) inked an interim deal on Tehran's nuclear program following more than four days of intensive negotiations in the Swiss city of Geneva on November 24.
Aimed at ending a decade-long standoff, the agreement was clinched after tough diplomatic negotiations, and is intended as a first step toward a more comprehensive nuclear pact to be completed in six months.
Zarif also noted that after the nuclear agreement, the beginning of the end of the Iranophobia is in sight.
He further pointed to Israel's resentment at the nuclear deal between Iran and the world powers, saying Tel Aviv has called the Geneva agreement the "deal of the century."
The Israeli regime is also believed to have up to 400 nuclear warheads and bombs and has been the only impediment in realizing the idea of a nuclear-weapons-free Middle East. It has neither signed the nuclear Non-Proliferation Treaty nor ratified the Chemical Weapons Convention.
Israel is said to have developed an offensive biological warfare capability. The US Congress Office of Technology Assessment records Israel as possessing a long-term, undeclared biological warfare program. Israel is not a signatory to the Biological Weapons Convention (BWC).