Spokeswoman: White House Published Own Take on N. Deal as Fact Sheet
November, 26, 2013 - 16:08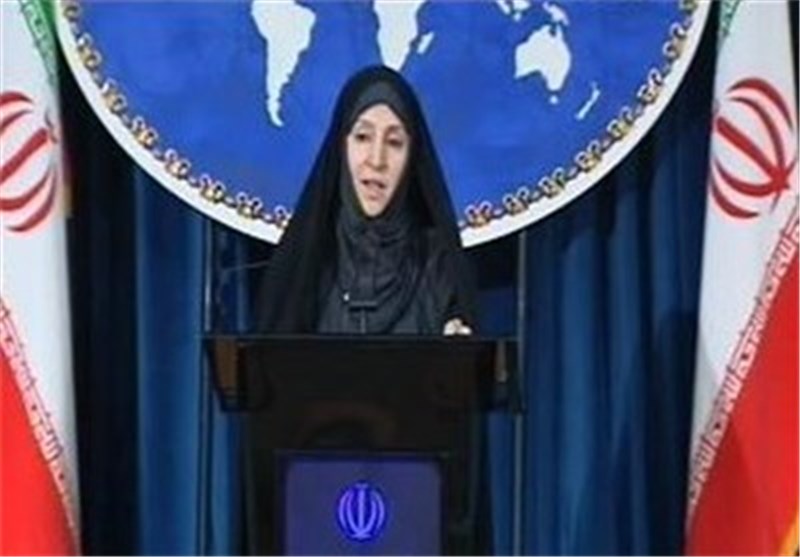 TEHRAN (Tasnim) – Iranian foreign ministry spokeswoman on Tuesday said what has been released by the White House as a fact sheet on the recent nuclear deal between Tehran and six major world powers in Geneva was merely the US perception of the text that had been agreed upon.
"What has been released in the White House website as the fact sheet was a one-sided perception of the agreed text in Geneva," Marziyeh Afkham said in her weekly press conference in Tehran on Tuesday.
Her comments came after Iran and the G5+1 countries (also known as the P5+1 in diplomatic shorthand) inked an interim deal on Tehran's nuclear program following more than four days of intensive negotiations in the Swiss city of Geneva on November 24.
Aimed at ending a decade-long standoff, the agreement was clinched after tough diplomatic negotiations, and is intended as a first step toward a more comprehensive nuclear pact to be completed in six months.
"A number of explanations and terms in the (fact) sheet (released by the White House) contradict the text of the Joint Plan of Action… Unfortunately, some media outlets have translated and published the mentioned fact sheet as the text of the Geneva deal, which is untrue," Afkham noted.
She said the text of the four-page Joint Plan of Action was the outcome of the agreement reached in Geneva talks, and added, "The whole phrases and words in the text have been included with regard to the considerations of all sides."
Afkham explained that the original text of the deal was published a few hours after conclusion of the negotiations on Sunday, November 24.
Iran and the six major world powers struck an interim, six-month-long deal in Geneva on Sunday morning that can pave the way for resolution of the West's decade-old dispute with Iran over the country's nuclear energy program.
In exchange for Iran agreeing to limit certain aspects of its nuclear activities, the United States and its allies have agreed to lift some of the existing sanctions and let Tehran receive some $7 billion in sanctions relief while a permanent agreement is sought.