Sanctions, Threats Failed to Undermine Nation's Resolve: Iranian Official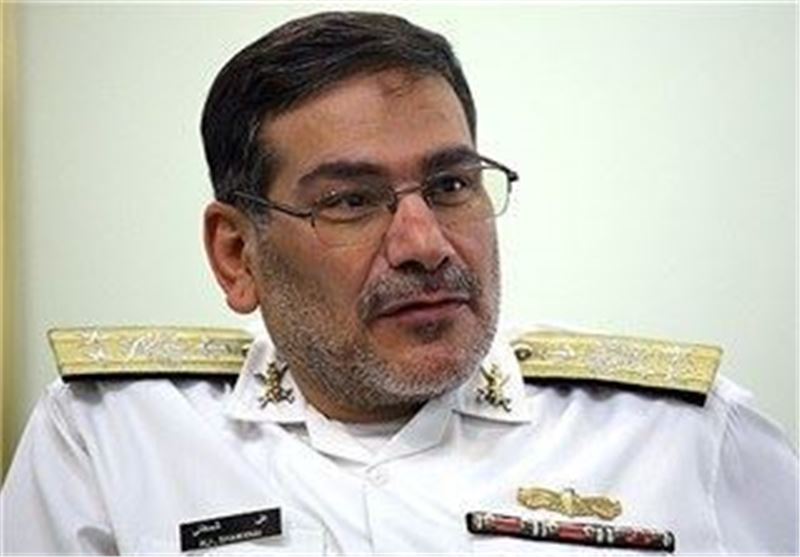 TEHRAN (Tasnim) – Iran's significant progress in peaceful nuclear technology has been a result of insistence on the country's rights, a senior official said, adding that western sanctions and threats have proved futile in the face of Iran's firm stands.
Sanctions and threats did not have any effect on the resolve of the Iranian nation, and the West had no choice but to opt for negotiations as a way out of the problems created by itself," Secretary of Iran's Supreme National Security Council (SNSC) Rear Admiral Ali Shamkhani said on Tuesday.
He made the remarks in a meeting with Lebanese Parliament Speaker Nabih Berri, here in Tehran.
This comes as Iran and the G5+1 countries (also known as P5+1) inked an interim deal on Tehran's nuclear program following more than four days of intensive negotiations in the Swiss city of Geneva on November 24.
Shamkhani also described Iran's development in the field of nuclear technology and the achievements of the resistance movement in Lebanon as two examples for all nations to stick to their rights in the face of pressure by big powers.
"Free and independent countries can take a leading role in mutual development and in the effect on the global upheavals through collaboration and unity," the Iranian official added.
Berri, for his part, congratulated Iran on the landmark nuclear deal with the world powers over its peaceful nuclear program, and said the agreement would be beneficial to the peace and security in the region and the world, and would also strengthen the Muslim world.
Iran and the six major world powers struck an interim deal in Geneva on Sunday morning that can pave the way for resolution of the West's decade-old dispute with Iran over the country's nuclear energy program.
This first series of talks in Geneva that resulted in the deal was meant to establish some basic measure of goodwill,to improve confidence and to buy time during which the negotiators can seek to resolve the complex technical issues surrounding Iran's nuclear program once and for all.
According to the deal, Iran will stop enriching uranium beyond 5% and neutralize its stockpile of uranium enriched beyond this point. It will also allow greater access to inspectors including daily access at Natanz and Fordow, two of Iran's key nuclear sites, while agreeing to stop construction work at Arak heavy-water research reactor.
In return, there will be no new nuclear-related sanctions for six months, and some of the sanctions, including those on trade of precious metals, on Iran's car-making sector and its petrochemical exports will be suspended during the period - which can be extended by mutual agreement. Some of Iran's frozen assets will be transferred in instalments, while there will be less restrictions on the sale of crude oil in this period and the revenues from the sale of oil will not be subject to the sanctions regime.