US Bombers, Japanese Planes Fly Through China's New Air Zone
TEHRAN (Tasnim) – Two unarmed US B-52 bombers on a training mission flew over disputed islands in the East China Sea without informing Beijing while Japan's main airlines also ignored Chinese authorities when their planes passed through a new airspace defense zone on Wednesday.
November, 27, 2013 - 13:06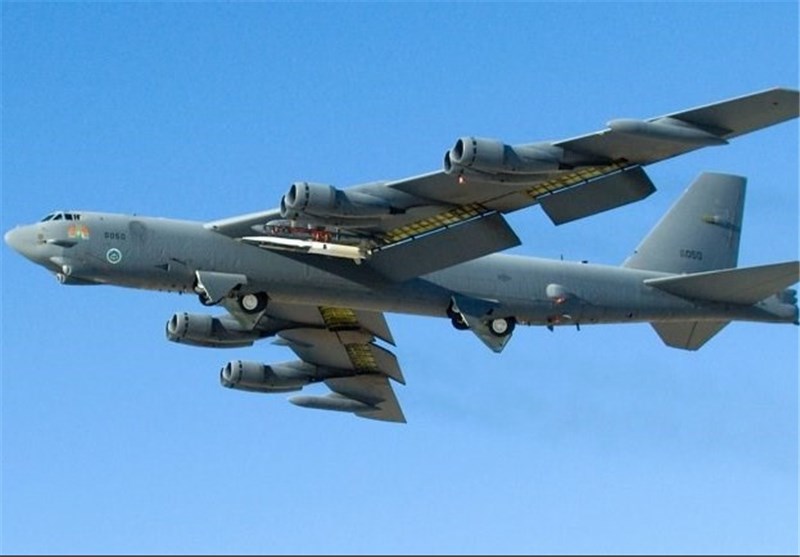 The defiance from Japan and its ally the United States raises the stakes in a territorial standoff between Beijing and Tokyo over the islands and challenges China to make the next move, experts said.
China published coordinates for an East China Sea Air Defense Identification Zone over the weekend and warned it would take "defensive emergency measures" against aircraft that failed to identify themselves properly in the airspace. The zone is about two thirds the size of Britain, Reuters reported.
"If the United States conducts two or three more flights like this, China will be forced to respond. If China can only respond verbally it would be humiliating," said Sun Zhe, a professor at the Center for US-China Relations at Tsinghua University in Beijing.
"The concept of the paper tiger is very important. All sides face it. Japan and the United States don't want to be forced into a position where they are paper tigers. China is even less eager to be a paper tiger," Sun added.
China's Defense Ministry said it had monitored the entire progress of the US bombers through the zone on Tuesday Asian time. A Pentagon spokesman said the planes had neither been observed nor contacted by Chinese aircraft.
Following a request from the Japanese government, Japan Airlines and ANA Holdings said they stopped giving flight plans and other information to Chinese authorities on Wednesday. Neither airline had experienced any problems when passing through the zone, they added.
Japan's aviation industry association said it had concluded there was no threat to passenger safety by ignoring the Chinese demands, JAL said. Both JAL and ANA posted notices on their websites informing its passengers of their decision.
The flight by the B-52 bombers was part of a long-planned exercise, a US military official said.