Bahrainis Stage Fresh Protest Rallies
TEHRAN (Tasnim) - Bahraini demonstrators once again staged nationwide protests against the ruling Al Khalifa family.
November, 28, 2013 - 14:26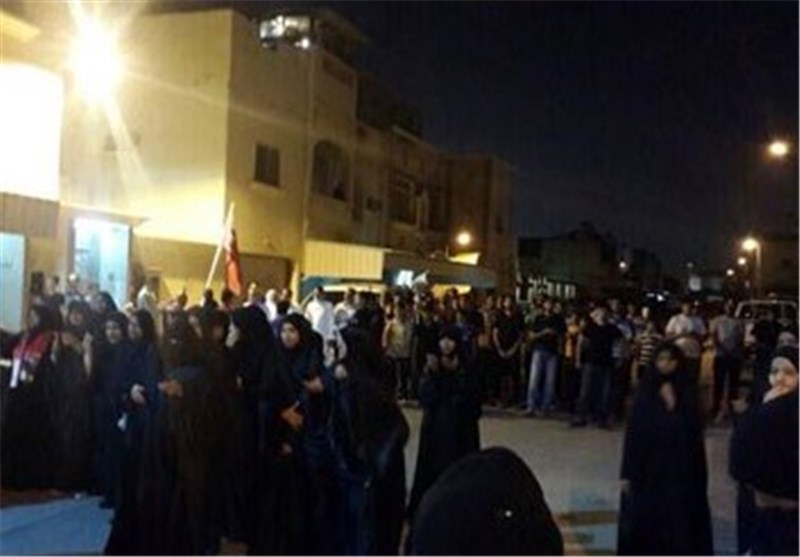 On Wednesday, demonstrators took to the streets in the northeastern island of Sitra and in the villages of Sanabis, Daih and Musalla.
The protesters chanted slogans against the Al Khalifa regime, saying the country's King Hamad bin Isa Al Khalifa must step down.
Demonstrators also condemned the recent killing of a woman by regime forces in the village of A'ali, situated about three kilometers (1.8 miles) southeast of the capital, Manama, Press TV reported.
The uprising in Bahrain began in early 2011.
According to local sources, scores of people have been killed and hundreds arrested ever since. Bahraini authorities have stepped up their crackdown on anti-regime activists over the past weeks.
On Wednesday, Amnesty International said the Bahraini regime "must immediately release" prominent activist Nabeel Rajab, who is the president of the Bahrain Center for Human Rights (BCHR).
Rajab has been under custody at Jaw Prison in eastern Bahrain since July 9, 2012.