Syrian Prime Minister Arrives in Tehran
TEHRAN (Tasnim) – Syrian Prime Minister Wael al-Halqi arrived in Tehran on Friday to discuss the latest developments in his country, among other issues, with Iranian officials.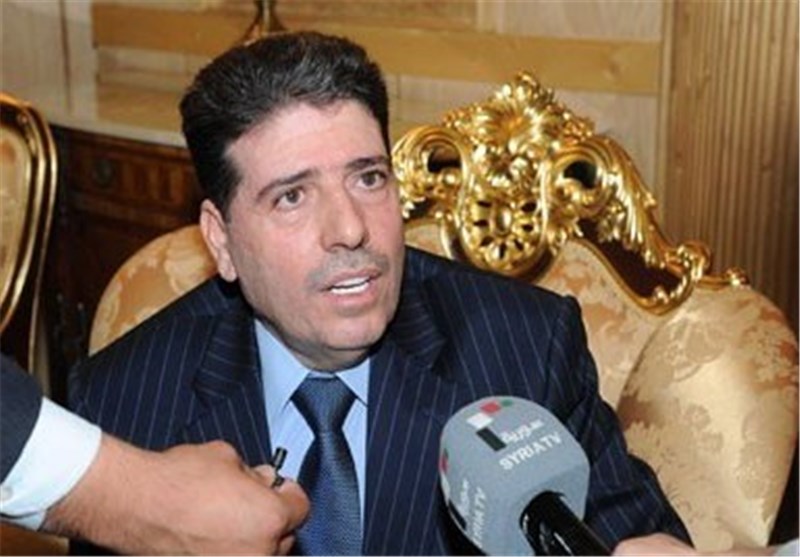 Heading a high-ranking delegation of Syrian authorities, Halqi is scheduled to exchange views with the Iranian officials on the lingering crisis that has gripped his country since March 2011.
Other topics of discussion during the Syrian delegation's two-day stay in Tehran will reportedly include the political development across the region, as well as economic cooperation between the two countries.
The Syrian team is also expected to hold talks with Iranian officials on a strategy outlined by Syrian President Bashar al-Assad on finding a way out of the crisis in the Arab country.

The UN says more than 100,000 people have been killed since the unrest began in 2011. More than 2.2 million Syrians have fled to neighboring countries while an estimated 4.25 million have been displaced internally.
After months of delay, a much anticipated Geneva II conference which is hoped can help find a settlement to the Syrian civil war has been scheduled to begin on January 22 in Geneva.
"At long last and for the first time, the Syrian government and opposition will meet at the negotiation table rather than the battlefield," UN Secretary-General Ban Ki-moon said on Monday.
He added that the goal of the conference includes "the establishment, based on mutual consent, of a transitional governing body with full executive powers, including over military and security entities."
The idea of a conference was first mooted in May, and in September UN Secretary General Ban Ki-moon announced a tentative date of mid-November after the Security Council passed a binding resolution on Syrian chemical weapons.
The conference had been delayed partly because many branches of the Syrian opposition said they would not attend, or had preconditions for attending.
The conference would bring representatives from Syria's government and elements of the opposition to negotiate an end to the fighting that has raged on in Syria since March 2011.