Salehi: Arak Heavy-Water Reactor Part and Parcel of Enrichment
TEHRAN (Tasnim) – Head of Iran's atomic energy organization said the recent Geneva deal in no way deprives the country of its enrichment right, which the officials regard as a redline, adding that Tehran forgoing Arak heavy-water reactor amounts to breaching the red line.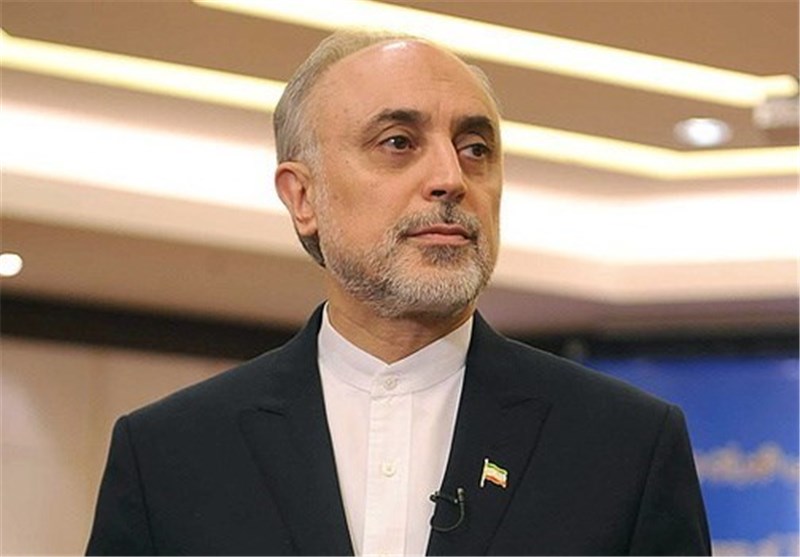 Reacting to claims made by some western governments that the heavy-water reactor now under construction at Arak will produce plutonium that can be used in a nuclear weapon, Ali Akbar Salehi said, "This, too, is one of their big lies, because the plutonium to be produced by Arak reactor is not the type that can be used in manufacturing nuclear weapons and is not fit for that purpose."
Salehi, who had attended a memorial service for Majid Shahriari, a nuclear scientist who was killed in November 2010, added that the issues raised by the West about enrichment in Iran prove that it does not want any file to be put on track to final settlement.
Iranian officials have pointed the finger of blame in the assassination of Shahriari and some other scientists at Israel, which has not denied the accusations.
Salehi added that the Geneva agreement does not deprive Iran of its nuclear rights and that Tehran considers enrichment on its soil as a red line - which also applies to the Arak reactor.
Also, Iran's deputy foreign minister has reiterated that the enrichment of uranium inside the country is Tehran's red line and will never be halted.
"Enrichment activities are currently underway in Iran and this trend will continue. There is no suspension and it will be a part of the solution in the final step," Iran's Deputy Foreign Minister for Legal and International Affairs Abbas Araqchi said on Saturday.
Iranian officials insist that the Geneva agreement recognizes Iran's right to enrichment, and maintain that it is their prerogative to enrich uranium for peaceful purposes because it has been granted by the Nuclear Non-Proliferation Treaty.
Article 4 of the Nuclear Non-Proliferation Treaty guarantees countries the right to develop the use of nuclear energy for peaceful purposes.
It stipulates that nothing in this treaty shall be interpreted as affecting the inalienable right of all the parties to the treaty to develop research, production and use of nuclear energy for peaceful purposes.