Metro-North Passenger Train Derails in NYC, Plunges into River
TEHRAN (Tasnim) – A Metro-North passenger train derailed in the Bronx area of New York City, with a number of injuries being reported. Several cars plunged into the river Hudson, authorities said.
December, 01, 2013 - 17:40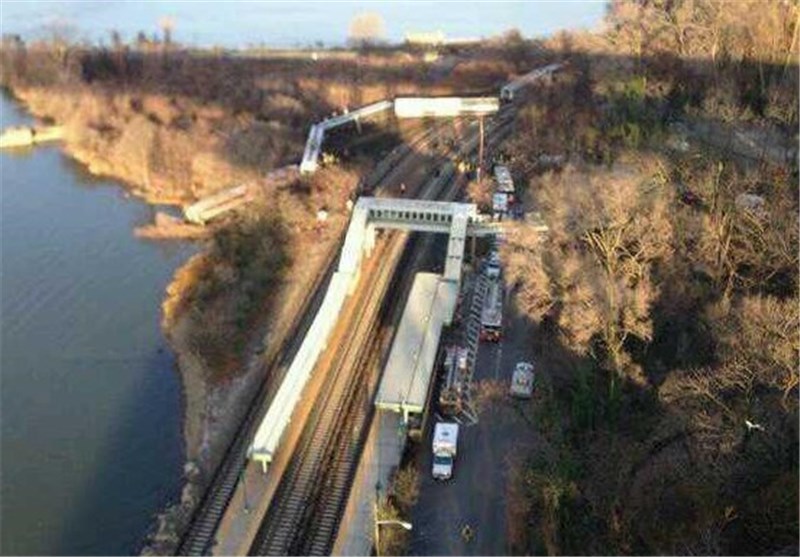 Rebecca Schwartz, a witness at the scene, told AP that some of the carriages were submerged in water and that numerous emergency vehicles were at the scene.
The derailment happened just north of Manhattan on Sunday morning.
The line involved in the accident serves Metro-North's Hudson line, which serves dormer towns like Croton-Harmon, Peekskill, Ossining and Yonkers.
Metro North said in a tweet that the service on the line is currently suspended, RT reported.