Afghan President Suggests Poll Delay to Avoid Snow
TEHRAN (Tasnim) - Afghan President Hamid Karzai has suggested delaying April elections to avoid heavy snow, organizers said, an idea that will rattle the United States and critics who fear he may be trying to drag out his second and final term.
December, 02, 2013 - 16:52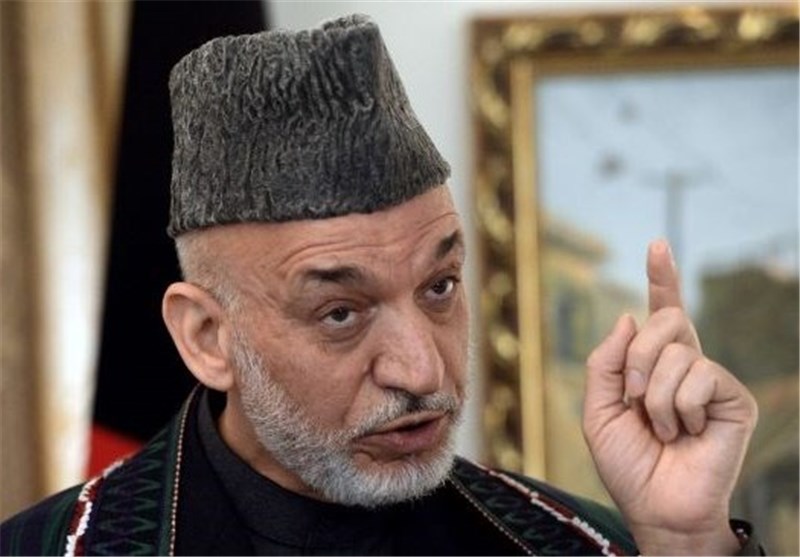 Karzai is barred by the constitution from running for a third term and has so far refrained from backing any of the candidates, although he is widely expected to support his elder brother Qayum, seen as one of the front runners.
But Karzai has also refused to sign a pact that would keep thousands of US troops in Afghanistan after next year when most international troops pull out. He has said the agreement shouldn't be signed until after the election, which some say illustrates his reluctance to step out of the limelight.
"Regarding the weather, there have been concerns," the chairman of the Independent Election Commission (IEC), Yousof Nooristani, told the upper house of parliament on Sunday.
"Even the president has suggested we could make changes to this (the election date) because he received complaints from the people. I told him we couldn't because the date is set, based on the constitution and electoral law."
The proposal was raised after government officials said snow blocking roads in their provinces could prevent voters from reaching polling stations.
While electoral law states the date cannot be changed, one member of the commission, appointed by Karzai's administration to organize the vote, said it could be delayed if the weather threatened to exclude groups of voters.
"That is possible, but one thing is clear. We are trying not to say this... it is premature," the commissioner told Reuters, asking to remain anonymous because he is not authorized to give statements to the press.
Critics at home and diplomats however have long feared that Karzai could use bad weather or poor security as a tool for pushing back the vote set to mark the first democratic transfer of power since the Taliban fell in 2001.
But the commission's spokesman said that neither the organizers nor the president had authority to change the date.
"Some members of the upper house asked the chairman if the time could change because of the climate issue in the north of the country," IEC spokesman Noor Mohammad Noor said.
"No one can have the authority to change the date and time, because it is quite clear in the constitution."