NATO Chief Asks Karzai to Sign Security Agreement with Washington
TEHRAN (Tasnim) – NATO chief Anders Fogh Rasmussen joined the US in urging Afghan President Hamid Karzai to sign a security agreement with Washington by year's end.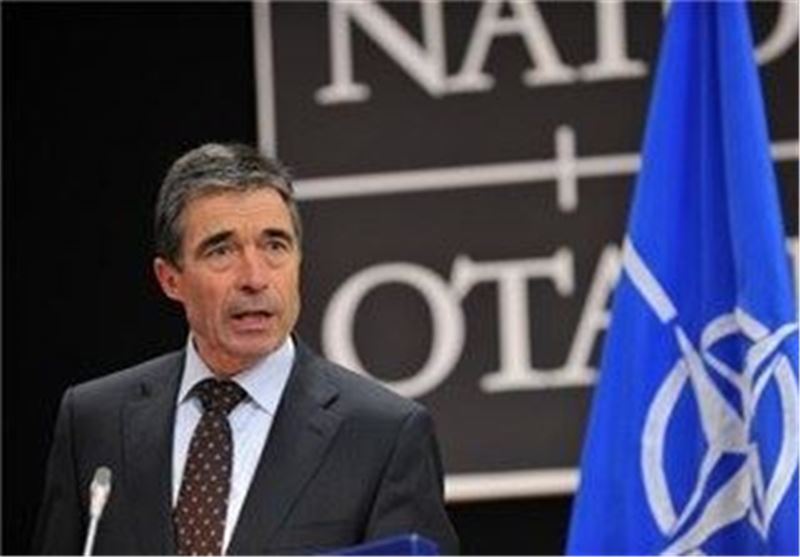 Karzai has so far been reluctant to sign the deal, which would grant US troops legal immunity.
Rasmussen said that ratifying the Afghan-US bilateral security agreement was an indispensable condition for NATO's multinational International Security Assistance Force (ISAF) to continue its military mission in Afghanistan beyond 2014.
"Let me be very clear: It is a prerequisite for our presence in Afghanistan beyond 2014 that an appropriate legal framework is in place," Rasmussen told reporters at a briefing at NATO headquarters in Brussels, RT reported.
Without the deal "it will not be possible to deploy a train, advise, assist the mission to Afghanistan after 2014," Rasmussen said. NATO previously announced plans to leave up to 12,000 soldiers in Afghanistan on a training mission after 2014.
The US and NATO missions in Afghanistan have lasted for nearly 12 years now, becoming the longest-ever for US and NATO troops. If Western troops Washington leave, Karazi's government, derisively called a "Kabul administration" by the Taliban, controls only part of the country.
The White House has been stepping up pressure on Kabul to push the security agreement through, so that plans for the West's military presence in Afghanistan can be worked out.
On Monday, US Ambassador to NATO Douglas Lute told journalists that the security deal was needed to bring over $8 bln for Afghan security forces and development assistance in general.