Turkey's Popularity Dives in MENA Region Poll
TEHRAN (Tasnim) - Turkey's popularity in the Middle East and North Africa (MENA) shrank over last three years, with particular sharp drops among the Syrian and Egyptian public, a field study conducted by a Turkish think-tank said.
December, 04, 2013 - 16:42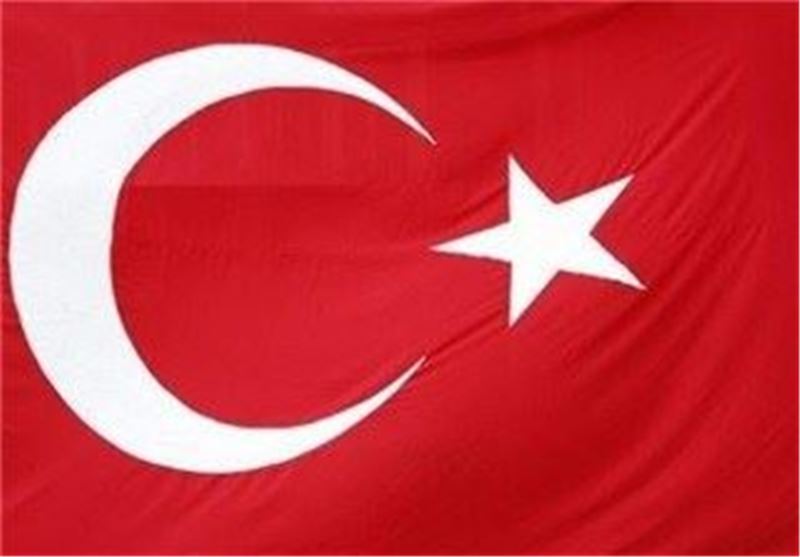 While 78 percent of respondents in the 16 countries subject to the study had a positive view on Turkey in 2011, the percentage declined to 69 percent in 2012 and 59 percent in 2013.
Conducting the research for the fifth time, the Turkish Economic and Social Studies Foundation (TESEV) made phone interviews with 2,800 people in Egypt, Jordan, Lebanon, Palestine, Saudi Arabia, Syria, Iraq, Iran, Tunisia, Oman, Bahrain, Qatar, United Arab Emirates (UAE), Kuwait, Yemen and Libya. Respondents were asked questions on their views on Turkey as well as issues related to the MENA region in general.
In Egypt, Turkey's approval rate was registered as 38 percent in 2013, whereas the same data was 84 percent in 2012 and 86 percent in 2011. Syrians' support for Turkey was 22 percent in 2013, dropping from an already low rate of 28 percent in 2012 and 44 percent in 2011.
Following the July coup that overthrew Mohamed Mursi, the former Egyptian president, Turkey's conservative Justice and Development Party government has been an outspoken critic of the new regime, frequently bashing its crackdowns in public statements and expressing support for Muslim Brotherhood-backed Mursi. The countries recently expelled each other's ambassadors.
Similarly, Ankara has stood against the regime in Damascus in the Syrian crisis, expressing support for the opposition, harbouring thousands of Syrian refugees and letting armed rebels using its territory in various ways.
Eighty-eight percent of those surveyed in Syria think that the Turkish government has been "unfriendly" towards their country, while the same rate is 68 percent in Egypt. In Iraq, 58 percent of the people polled gave answers in the same direction.
Meanwhile, among the interviewees, 90 percent in Libya, 88 percent in Tunisia, 87 percent in Palestine, 80 percent in Persian Gulf Cooperation Council countries (excluding Saudi Arabia), 79 percent in Saudi Arabia and 78 percent in Iran believe the Turkish government is "very friendly" to their country.
Across the MENA region, the UAE is rated first in terms of positive perceptions, followed by Saudi Arabia and Turkey. In 2011 and 2012, Turkey topped the ranking.
Among the respondents in 16 countries, 43 percent said the coup was good for Egypt, whereas 46 percent said it was a bad development for the country.
Meanwhile, positive views on the Arab Spring have decreased. Only 37 percent said that the process had been good for their country – the ratio was 52 percent in 2011 and 44 percent in 2012.
In 2012, economic problems had topped the list of the most important regional issues in all 16 countries except Iraq, while in 2013 political issues and security/terrorism issues were frontrunners in various countries such as Egypt, Lebanon and Tunisia. In Iraq and Libya, the Western presence or threat is seen as the number one issue of importance.
When respondents were asked about the most pressing issue in their home country – instead of the whole region – economic issues still far topped the list with 39 percent followed by security/terrorism issues at 22 percent.
Economic issues remained the far highest national concern for Iranians at 86 percent while 54 percent in Libya and 30 percent in Syria think security issues or terrorism is the most pressing national problem.
Regarding powers outside the region, positive perceptions on Russia and China have increased. The percentage of people thinking these country's governments are friendly to their country stand at 80 and 71 percent respectively.