Zarif Hails Mandela as Example of Freedom-Seeking Revolutionary Icon
December, 06, 2013 - 15:09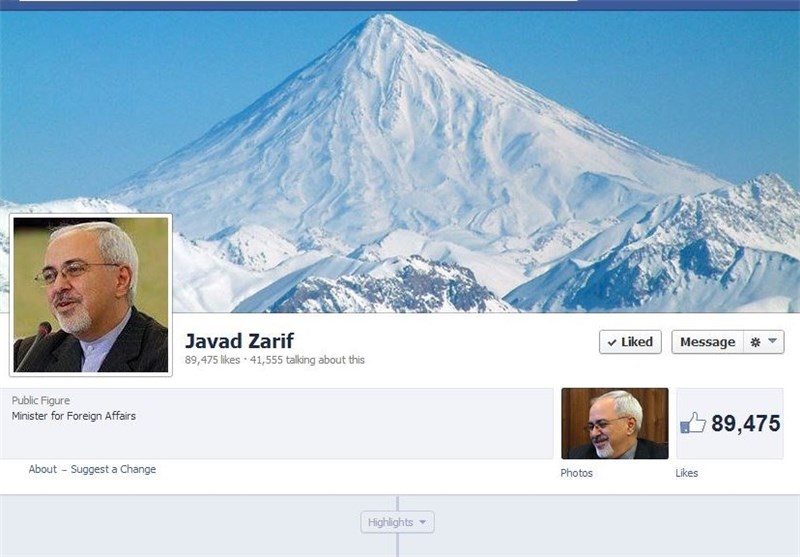 TEHRAN (Tasnim) – Iranian minister of foreign affairs paid tribute to former South African President Nelson Mandela, who passed away on Thursday after a prolonged lung infection.
"Nelson Mandela was an example of a freedom-seeking revolutionary person, who not only resisted against tyranny, racism and apartheid and overcame them, but also defeated the power, wrath, rancor, violence and vendetta," Mohammad Javad Zarif said in a message posted on his Facebook page on Friday.
Mandela, Africa's first black president and anti-apartheid icon, died at the age of 95 at his Johannesburg home on Thursday night.
He had been receiving intensive medical care at home for a lung infection after spending three months in hospital.
Mandela, one of the world's most celebrated statesmen, led South Africa's transition from white-minority rule in the 1990s, after 27 years in prison for his political activities.
The late leader served as president of South Africa from 1994 to 1999, and was the first South African president to be elected in a fully representative democratic election.
The Nobel Peace Prize laureate was one of the world's most revered statesmen after preaching reconciliation despite being imprisoned for 27 years.
He had rarely been seen in public since officially retiring in 2004. He made his last public appearance in 2010, at the football World Cup in South Africa.