US in Need of Iran's Help to Tackle Problems: DM
December, 10, 2013 - 11:42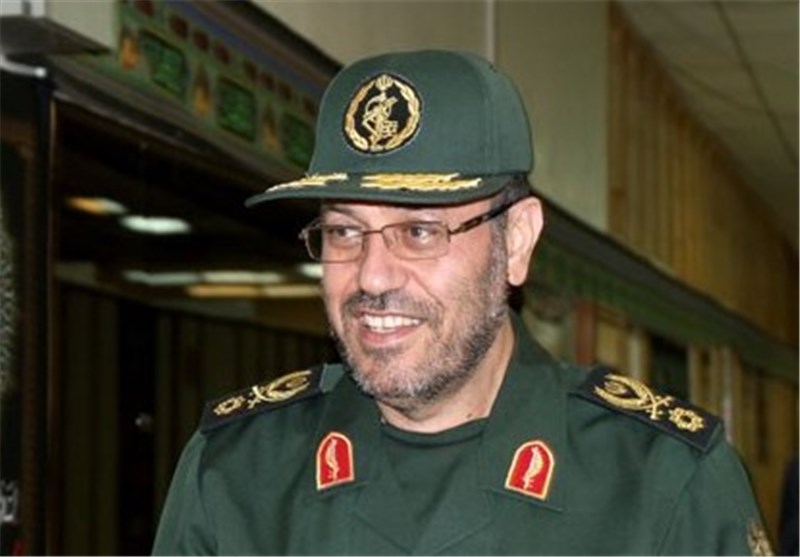 TEHRAN (Tasnim) – Iranian defense minister underlined the country's significant role in the international equations, saying that Washington needs Iran's helping hand to deal with regional problems.
"The US needs Iran's collaboration and assistance to find a way out of a vortex it has found itself in," said Brigadier General Hossein Dehqan in Tehran on Tuesday.
He then touched on Iran's peaceful nuclear energy program, saying the US and many other countries have come to the realization that nobody can "deny or ignore Iran's nuclear ability."
What matters most to Iran when it comes to its nuclear program is maintaining the nuclear fuel cycle and the right to enrichment, the minister added.
In relevant comments on Monday, Iran's president said his administration's policy of constructive interaction with the world has prompted major powers to take a realistic view of Iran's capabilities, an obvious sign of which is their admission that the country's indigenous nuclear industry cannot be rolled back.
"Those powers that once dreamed of eliminating Iran's (uranium) enrichment capacity, now admit that they are not able to hinder the industrial progress and enrichment in Iran as it has become an indigenous industry," President Hassan Rouhani said yesterday.
Referring to the attitude of constructive interaction with the world as a pivotal policy adopted by his administration – known publicly as the administration of prudence and hope --, Rouhani said such a policy made major powers have a realistic view of Iran's capabilities.
The Iranian president has on several occasions reaffirmed the country's entitlement to uranium enrichment as part of a civilian nuclear program.
"Not only the nuclear energy, but also nuclear technology and even (uranium) enrichment are our inalienable rights," Rouhani had stated in a ceremony in Tehran on Saturday to mark the national Student's Day.