Egypt to Hold Referendum in Mid-January
December, 14, 2013 - 16:20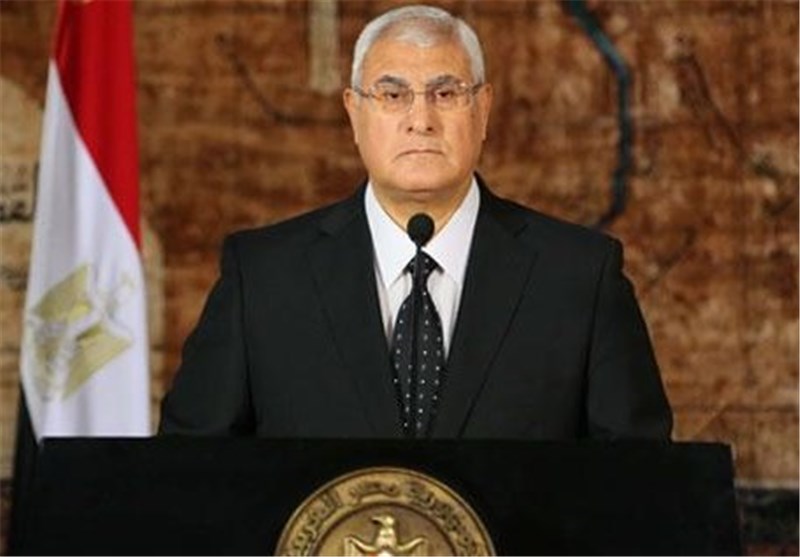 TEHRAN (Tasnim) - Egyptian President Adly Mansour announced on Saturday that the referendum on new draft constitution will be held January 14-15.
"I call upon you to vote in a referendum on the draft revised constitution on January 14 and 15," interim president Adly Mansour said in a speech to the nation, accompanied by high-ranking officials and those who drafted the new charter.
A 50-member committee tasked with writing the constitution approved the draft earlier this month.
The move could change the order of elections from a previously set roadmap, to lead with presidential polls rather than legislative, AFP reported.
A political roadmap, put in place by the army following the July 3 coup against Egypt's first democratic civilian president Mohamed Mursi, had stipulated that presidential elections to take place after the nation chooses its parliament.
The news on Saturday came as two least two protesters were killed in fighting between supporters and opponents of Mursi.