ALBA Ambassadors Hold Meeting in Tehran
TEHRAN (Tasnim) – Ambassadors representing some member states of the Bolivarian Alliance for the People of our America (ALBA) convened a meeting here in Tehran on Sunday to mark the 9th anniversary of formation of the regional organization.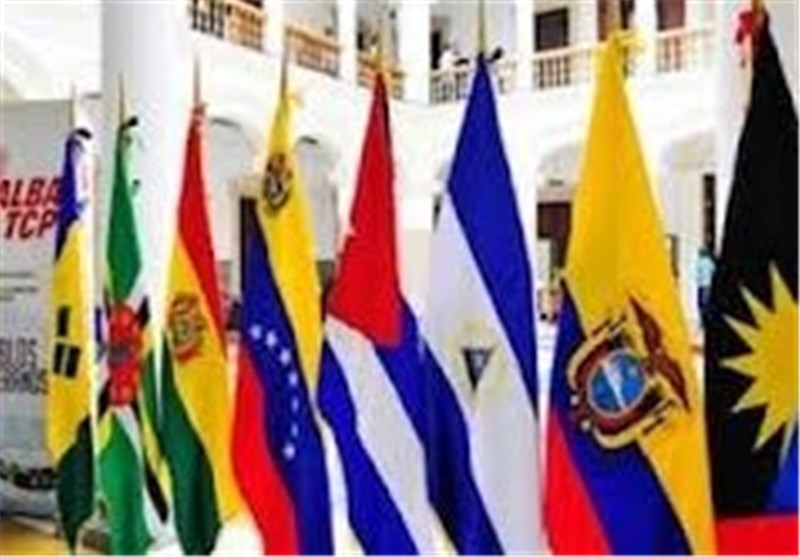 The meeting, held at the University of Tehran, was attended by the Venezuelan and Cuban ambassadors to the Islamic Republic.
During the gathering, Latin American envoys and several senior officials exchanged viewpoints on the role of ALBA in international equations, and also discussed issues pertaining to oil industry, colonialism and imperialism.
Founded initially by Cuba and Venezuela in December 2004, the ALBA is an international cooperation organization based on the idea of the social, political and economic integration of Latin American and the Caribbean countries.
The organization is associated with socialist and social democratic governments wishing to consolidate regional economic integration based on a vision of social welfare, bartering and mutual economic aid.
Its nine member countries are Antigua and Barbuda, Bolivia, Cuba, Dominica, Ecuador, Nicaragua, Saint Vincent and the Grenadines, Venezuela and Saint Lucia.