Military Might Gives Iran Edge over Enemies: Official
December, 17, 2013 - 16:39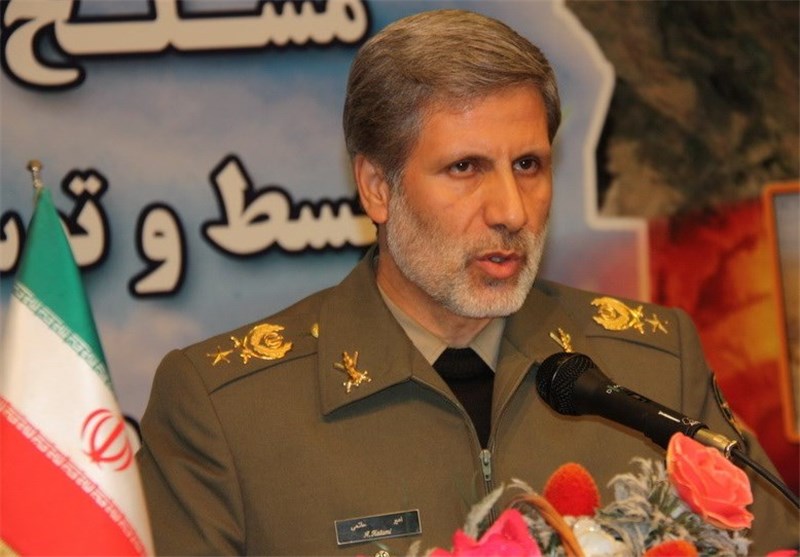 TEHRAN (Tasnim) – A high-ranking Iranian defense official underlined the Islamic Republic's extensive capabilities in terms of defensive preparedness, noting that its military might has restrained the enemies from taking any action against the country.
Brigadier General Amir Hatami, Iran's deputy defense minister, said the country's military might has pushed the enemies into a corner and granted it an edge.
Emphasizing the crucial role of the defense ministry in Iran, Hatami argued that a substantial portion of the country's "national power" is derived from its military capabilities, for which the ministry takes credit.
In relevant remarks on December 12, Commander of the Islamic Revolution Guards Corps (IRGC) Major General Mohammad Ali Jafari said Iran enjoys high missile and military power, adding that the power has forced the enemies to opt for the diplomatic path with Iran.
"The factor that led our enemies to come to the negotiating table was our security and defense capabilities, which I hope will be safeguarded (during the talks)," IRGC commander said at the time.
Elaborating on Iran's defense capabilities, Jafari said as a commander who has spent many years on military and defense issues, he could ensure that Iran's missile defense capabilities were at a "very high level", and added that the missile capability is one of Iran's main deterrent factors.
The Iranian armed forces have adopted asymmetric tactics for using the missile capability, and the enemies lack accurate intelligence about the country's missile sites and power, he went on to say.
Jafari further noted that Iran has stationed its missiles all over the country and, thus, enemies cannot knock out the capability even with thousands of bombs.