Thai Protesters Say They Will Rally to Hound PM from Office
December, 18, 2013 - 13:05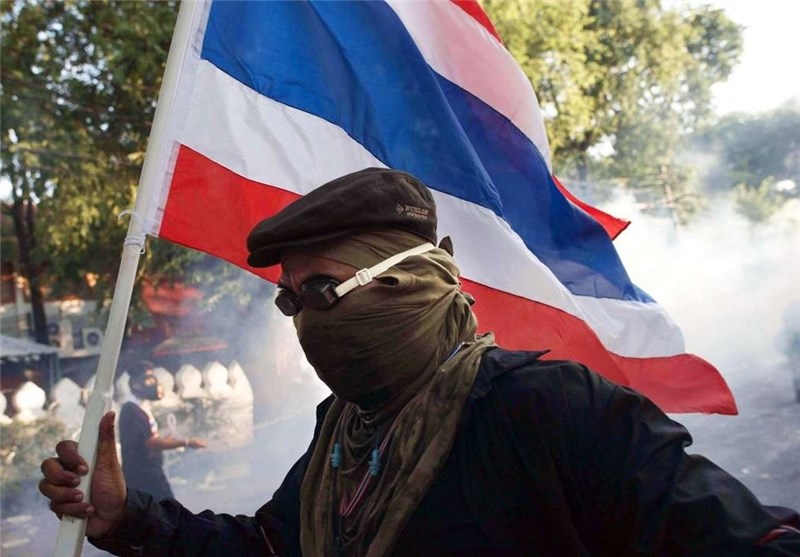 TEHRAN (Tasnim) - Anti-government demonstrators in Thailand said they will step up their protests in an attempt to force Prime Minister Yingluck Shinawatra from office and push through electoral reforms before a general election is held.
The number of protesters camped on the street in the capital has dwindled to around 2,000 over the past week but their leader, former deputy premier Suthep Thaugsuban, called for marches along main roads in central Bangkok on Thursday and Friday, followed by a big rally on Sunday.
"We will chase Yingluck out this Sunday after she made it clear she will not step down as caretaker prime minister," he said late on Tuesday.
Suthep massed 160,000 protesters around Yingluck's office on December 9, when she called a snap election for February 2 to try to defuse the crisis. Yingluck remains caretaker prime minister, Reuters reported.
He has sought the backing of the influential military but has so far been rebuffed. Thailand's military - a frequent actor in Thai politics - ousted Yingluck's brother, the self-exiled Thaksin Shinawatra, when he was premier in 2006.
"We will walk until the number of people who come out to join us outnumber those who elected Yingluck. We will march until the military and civil servants finally join us," Suthep told reporters.
Thailand's eight-year political conflict centers on Thaksin, a former telecommunications tycoon popular among the rural poor because of cheap healthcare and other policies brought in while he was in power.
Yingluck won a landslide victory in 2011 and her Puea Thai Party is well placed to win again because of Thaksin's bedrock support in the populous, rural north and northeast.
Ranged against him are a royalist establishment that feels threatened by Thaksin's rise and - in the past, at least - the army. Some academics see him as a corrupt rights abuser, while the middle class resent what they see as their taxes being spent on wasteful populist policies that amount to vote-buying.